"Get Off Your High Horse!" Matt Frei's Epic EU Expenses Row With Ukip MEP
10 August 2017, 13:44 | Updated: 18 December 2017, 14:49
This is the incredibly heated row Matt Frei became embroiled in when a Ukip MEP railed against expenses for EU representatives.
The LBC presenter told William Dartmouth to "get off your high horse" as the MEP for the South West and Gibraltar berated the amount of taxpayers' cash spent on trips by Eurocrats.
It comes as new documents showed the bloc's foreign affairs boss Federica Mogherini spent €75,000 (£70,000) on a trip to Baku in Azerbaijan.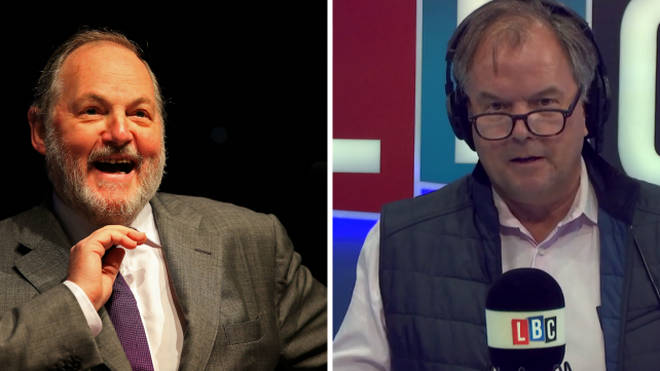 Meanwhile, European Commission President Jean-Claude Juncker spent €500,000 (£451,000) on transport and hotel bills during January and February last year, it emerged.
Mr Dartmouth told Matt it was evidence of how "extraordinary wasteful and extravagant" the EU is - particularly as neither had been elected by European citizens.
But when the LBC presenter asked whether the MEP would have the same attitude for a representative of the United Nations who needed a plane to sort out a crisis - things turned very tetchy.
"You seem to be endorsing this wastefulness," Mr Dartmouth fired back.
It was at this moment Matt raised his next point, as he replied: "You're an MEP, so you're collecting expenses in Brussels everyday or Strasbourg - what is it, €350 a day?"
He added: "You're collecting expenses from an organising that shouldn't exist at all."
"We're not saying they shouldn't exist," the MEP retorted. "We just think the UK shouldn't be a member of it."
Matt hit back: "You're railing against an expenses system that you're benefiting from as well."
Watch the incredibly heated row in full in the video above.