Lord Trimble: Theres "No Economic Case" For UK To Stay In EU
24 November 2018, 12:01 | Updated: 24 November 2018, 12:03
One of the architects of the Good Friday Agreement said that there is "no economic case" for the UK to stay part of the European Union.
Lord Trimble said that there was "no connection" between the Good Friday Agreement and Theresa May's draft Withdrawal Agreement.
"The Belfast Agreement has had its ups and downs, but there is no threat of a renewed violence," he told Matt Frei.
"Don't put the two together, they're quite separate."
- What is the Irish border problem?
- Brexit deal: What's in Theresa May's draft EU Withdrawal Agreement?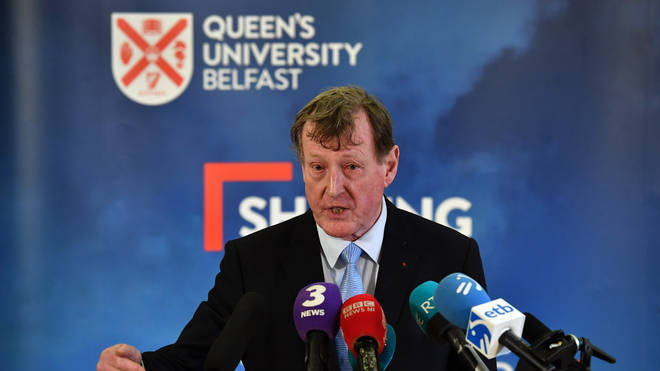 "We don't have to do a deal with the European Union," he said.
"It's not accurate to call it a no-deal scenario, because you'd be operating under WTO principles which is what the rest of the world does.
"Being in the European Union is not profitable. There's no economic case for the United Kingdom being part of the European Union."