Matt Frei Dismisses Claim Michael Wolff "Created" Trump Stories
6 January 2018, 10:56
This Republican commentator claimed that Michael Wolff is well-known for "creating" stories that report them, Matt Frei used his White House knowledge to reveal the truth.
Michael Wolff sat on the sofa outside the Oval Office talking to workers for the first six months of Donald Trump's presidency and has just published a tell-all book called "Fire And Fury".
Jan Halper-Hayes, a former member of Trump's Transition Team, insisted that much of what's in the book has already been discredited.
But Matt used his experience of working in the White House to prove her wrong.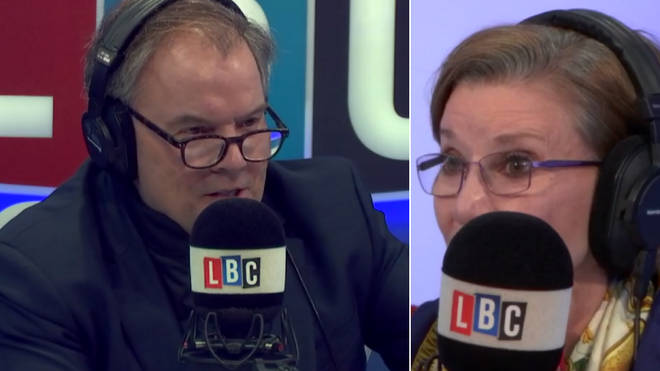 Ms Halper-Hayes said: "Michael Wolff, on the NBC Today Show yesterday said 'Well, if I couldn't verify things, then some of it might not be true'. So he already came out and discredited some of what he has written.
"But that's part of his reputation. I mean, he's got fellow journalists that say he more 'creates' things than anything else.
"And to create that for six months, he sat there for hours in the West Wing. Give me a break!"
But Matt responded: "But that's easily verifiable though, isn't it? As someone who used to work in the West Wing, I had a hard pass which allowed me to clock in.
"Every single arrival into that building is clocked and you can literally recreate the hours that this man Michael Wolff was allowed into the West Wing and when he had to leave again."
Ms Halper-Hayes then claimed: "But you don't know how many hours he just sat on the sofa and how many people really spoke to him."
One thing the Republican did concede was that the chaos and backbiting that Mr Wolff describes in the book was accurate at the beginning of Trump's presidency. But she insists that is all in the past.
She added: "When Michael Wolff was in the White House, it was the first six months and yes, the accuracy of complete chaos and undercutting and backbiting and leaks.
"But General Kelly came in as Chief of Staff and it's just straightened things out."