Matt Frei On Castro's Complex Legacy
26 November 2016, 11:12 | Updated: 26 November 2016, 11:29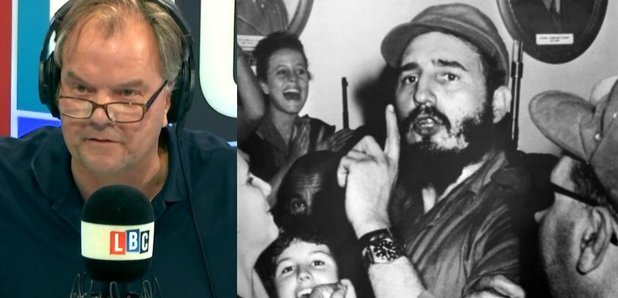 'An iron fist and huge amount of charm.' Matt Frei brilliantly explains the complex legacy that Fidel Castro leaves behind.
On his LBC show Matt explained the huge contradictions that the Cuban revolutionary embodied.
"Castro was a fascinating and complex character who ran Cuba with an iron fist and a huge amount of charm for over half a century."
"It is difficult to imagine another leader with such an all encompassing grip on the nation that he ran."
"Many here romanticise him for bringing incredible literacy rates to Cuba, incredible health services, for not falling into many of the traps that strongmen fall into."
"Others think that he was a dictator a classic Latin American dictator that mis-ruled his island."