Nick Clegg On Why A Second Referendum Is Needed
3 December 2016, 11:25 | Updated: 3 December 2016, 11:55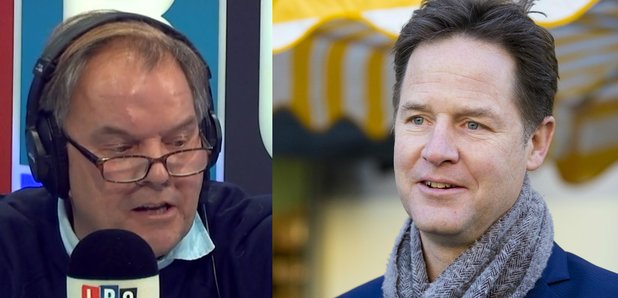 Nick Clegg tells Matt Frei why he think there should be a second referendum once a Brexit deal becomes clear.
The former Lib-Dem leader said that his parties triumph in the Richmond Park by-election showed there is a backlash against Brexit.
Clegg, who has become a thorn in the side of Brexiteers, with stridently pro-European views. This call for a referendum at the end of the the process is likely to enrage them further.
"We believe that since the Brexiteers didn't dare to spell out what Brexit really means and still don't appear to, we should give the British people a say at the end of the process."
Watch as he explains why.