Proof That Donald Trump Is Indeed A Germaphobe
12 January 2017, 07:10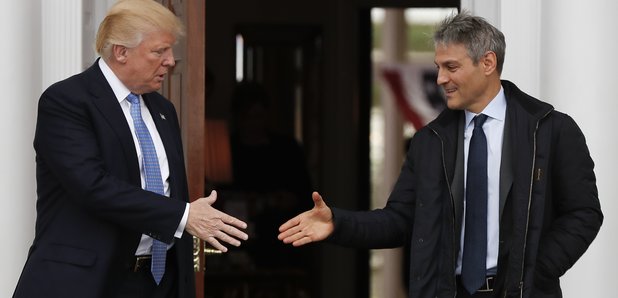 Donald Trump dismissed the lurid accusations made about him in a Moscow hotel by saying he is a germaphobe. And here is the proof he was telling the truth.
LBC presenter Matt Frei spent some time with the President-Elect in Trump Tower in 2012, when he was still weighing up whether to run for the Oval Office.
And he found himself training Mr Trump how to shake hands - which he would have to do in an election campaign.
Speaking on his LBC show in October, he said: ""I have to say he was perfectly charming and a little bit feisty doing the interview but we started off on a good note.
"And I wanted to know from him about his obsession with germs, germophobia. And he said "Yes I hate germs, I hate em, hate em". And I said well if you're going to run for President, you're going to have to shake people's hands.
"He looked at me almost as if this kind of thought had never really occurred to him before and he said "Yes, I don't like shaking people's hands because I don't want contagion".
"And I thought well why don't we practice and I held out my hand and we kind of both looked at my hand. It looked more like a fin than a hand at the time, sort of hovering in mid-air. And we looked at it. I felt a bit stupid doing it actually, but I thought let's just try this.
"I said let's practice and then he shook the hand, rather graciously, if reluctantly and and then I withdrew the hand and and we we carried on our conversation."