Remainers Are Praying For A Recession To Prove Themselves Right, Says Leading Brexiteer
7 August 2017, 08:04 | Updated: 7 August 2017, 08:13
Vince Cable and Mark Carney are hoping the UK falls into recession so they can be proved right over Brexit, says a leading Brexiteer.
The Liberal Democrat leader said yesterday that older voters had "shafted" young people in the Brexit vote.
But businessman Richard Tice, the Co-chair or Leave Means Leave, labelled the Lib Dem leader's arguments as incoherent and said he was unpatriotic.
Speaking to Matt Frei, he said: "He's wanting a recession. People like Mark Carney last week talking the economy down. They actually want a recession to prove themselves right.
"What you need to be doing is to be motivating people, encouraging consumers to carry on because people have still got jobs, businesses are still investing.
"And to keep talking economy down to prove yourself right, I believe it's wholly unpatriotic."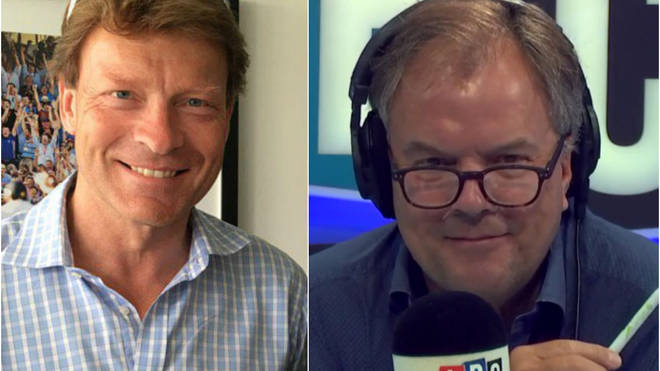 Mr Tice insisted that things are going well following the Brexit vote, adding: "You know we had Project Fear which was saying that the world was going to end in the UK.
"And yet we've got employment numbers at record highs, we've got unemployment almost at record lows, we've had almost record foreign direct investment in the last twelve months, we've got companies like BMW launching their new electric car, we've got Land Rover investing more in the UK, we've got Amazon creating lots more jobs.
"There's so much good news."