Cargo Ship: Owners Explain How Vessel Was Taken Over By Stowaways
22 December 2018, 14:26 | Updated: 23 December 2018, 16:13
A spokesperson for the cargo ship's operator has told LBC the extraordinary story of how it was briefly controlled by stowaways and retaken by Special Forces.
Paul Kyprianou, spokesperson for the Grimaldi Group, described how four migrants boarded the ship and were locked away for five days, before breaking out and taking control of the crew.
He also confirmed that the Special Boat Service stormed the ship last night and arrest the men, following reports.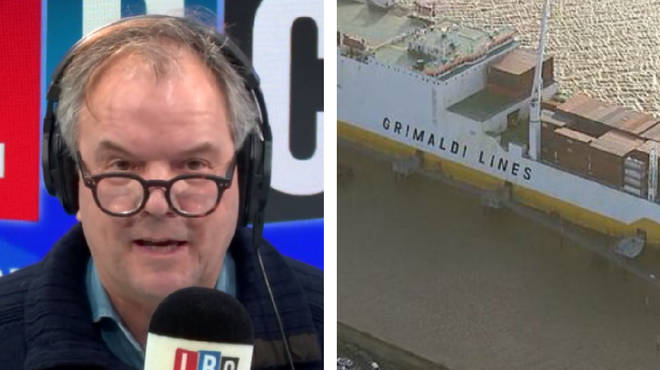 The stowaways were armed with iron bars had demanded the crew navigate closer to the British coast.
The Home Office say the men presented themselves as Nigerian and Liberian nationals.