Ukip Founder Announces New Political Party, But Won't Let Farage In
8 December 2018, 12:48 | Updated: 8 December 2018, 14:35
Ukip founder and former-leader Alan Sked has announced a new political party but says Brextremists aren't welcome to join.
Speaking to Matt Frei, Alan Sked said that he thought the party he founded has been "absent from the debate" since Gerard Batten became its leader.
"I think Ukip is finished," he said. "It should dissolve itself. The quicker it dies off the better."
He added that he thought "respectable voters won't touch it with a 10ft barge pole".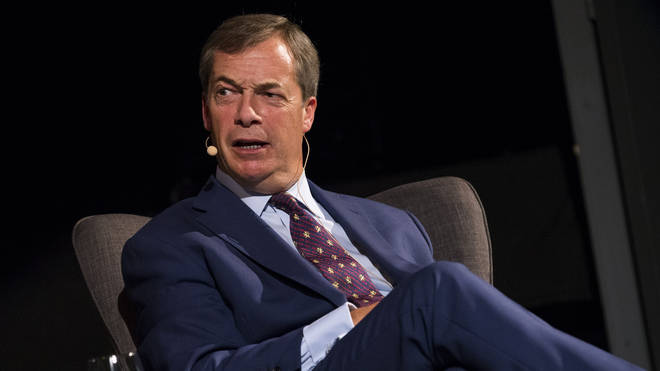 Mr Sked also announced that he has founded a new political party, called Prosper UK.
"A new party is needed so I set one up called Prosper UK for those of us who want a clean break".
Asked by Matt whether former Ukip leader would be welcome to join, Mr Sked said "no".
"Nigel and I haven't spoken for 20 years and I doubt he'd want to be involved in anything that I'm involved in."
Mr Farage announced on his LBC show earlier in the week that he was leaving the Ukip party after Tommy Robinson was appointed an advisor by Gerard Batten.
His resignation was one of a string by other MEPs, with another former leader Paul Nuttal leaving too.