Why Has Government Given HS2 Contract To Struggling Company, Asks Matt Frei
17 July 2017, 08:43
Matt Frei put Transport Secretary Chris Grayling on the spot over why he awarded the HS2 contract to a company whose share price has slumped 40% in a week.
Carillion saw their share price tumble last week, leading to the CEO Richard Howson stepping down.
This morning, they were named in the consortium who have been awarded contracts for the building of phase one of the HS2 rail line.
Matt, standing in for Nick Ferrari this week on LBC, gave Mr Grayling a tough time over why he chose the company.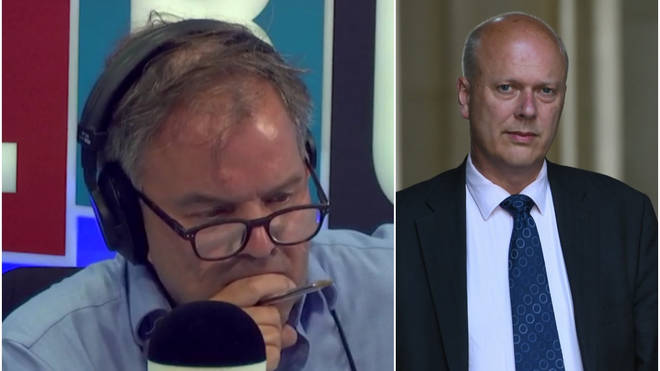 He said: "It doesn't sound like the perfect company to engage in such a high profile venture. What's going on there?"
Mr Grayling responded: "Carillion is a big British construction firm that we want to succeed. It's having a difficult time at the moment, but I'm very clear I want British firms like Carillion to build our future."
Matt then asked: "So are you giving them a leg up with this in their time of need, is that what this is about?"
But the Minister insisted: "No, they are part of a consortium that's won this contract. There's a number of companies working together on this. They've won this on merit."
But Matt hit back: "Despite the fact that, on merit, their share price has crashed 40% and their CEO has been kicked out?"
Listen to the fascinating interview above.