Matt Stadlen Challenges Caller Using Anti-Semitic Remarks To Defend Anti-Racism
13 May 2018, 11:24
Matt Stadlen challenges a caller who claimed the Holocaust wasn't as bad as other forms of racism.
Shirley, from Hackney, was disappointed by Matt's criticism of a UN inspector claiming Britain had become 'more racist' after the Brexit vote.
"I just wonder if you know what you sound like," she said.
But the conversation took a heated turn when she accused Matt of playing 'the Jewish card'.
"You don't think there's an issue of anti-Semitism in this country? You don't think anti-Semitism is just as bad as anti-Black racism?" Matt asked.
"Absolutely not," she replied.
Shirley said: "Jewish people have progressed, they've done very well.
"They run businesses, they run industry, and they're white, and they don't have to walk around visibly being discriminated against."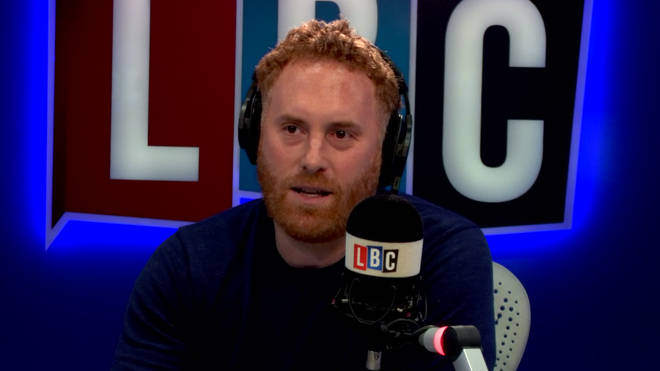 Matt tore into Shirley's comments, calling them "completely unacceptable".
He said: "I would suggest to you, that you should make your point, which is a very important point that is still a big issue in this country, with anti-Black racism without offending a whole huge number of Jewish listeners at the same time.
"It's just completely unnecessary.
"And to write off the Holocaust and say it doesn't compare to slavery is just a really unpleasant thing to have said."