Caller's Incredible Experience Shows Why GOSH Should Listen To Charlie Gard's Parents
8 July 2017, 10:49 | Updated: 8 July 2017, 11:19
This caller made an incredibly impassioned case for why Charlie Gard should be allowed to go to the US for experimental treatment, citing her own miracle experience.
Charlie Gard's parents have been handed fresh hope in the fight to send him to the US for experimental treatment, after Great Ormond Street Hospital (GOSH) applied to the high court for another hearing.
The children's hospital has applied to the high court for new hearing about whether it would be in the terminally ill baby's interests to given an experimental drug.
The move comes after an impassioned campaign from Charlie's parents, Connie Yates and Chris Gard, and numerous doctors urging the hospital to reconsider the possibility of treatment
The parents received widespread support, raising more than £1.3 million pounds for the treatment, and among their supporters is this LBC caller, Sharon.
But Sharon's reasons for supporting their cause extends beyond sympathy, because her own miracle experience shows why Charlie's parents should never give up.
Charlie Gard: Great Ormond Street considers 'new evidence'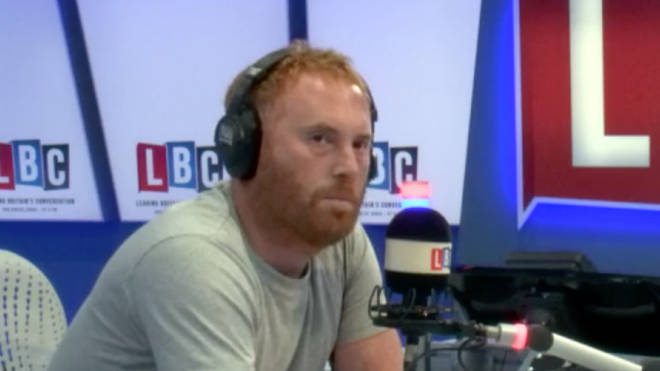 Charlie Gard's Mother Pleads With PM: Please Help My Boy
She told Matt Stadlen that her brother Christopher was in a coma in hospital for months, and doctors wanted to switch off his life support because tests gave them no hope for his recovery.
But Sharon's mother was not convinced. Sharon said: "Long story short, my mother was up there on her own, which I thought was a little bit unjust, and she was sitting there one day, and this doctor came up and said 'now listen,' he said 'you need to get real about your son, there's nothing, there's no chance here'.
"And Christopher at this stage was still hooked up to everything. So my mam was sitting there on her own, and she'll never forget it...he hadn't opened his eyes for many months, and she cried, and she took his hand, she'd been sitting there for two hours, she took his hand and she said 'Christopher, please just tell me, if you're in pain we'll let you go, we don't want to prolong this with you anymore.
Family Friend Of Charlie Gard Issues Final Plea To Donald Trump
"We'd been there, every day, every one of the family, eight kids...and she said 'Christopher just please tell me if you know I'm here, give me some sign'."
Sharon added: "With that, no word of a lie, he moved his little finger, he hadn't moved for months, up and down, and she said 'son, it ain't going to happen'."
The family then told doctors they would not be turning off the life support, but the medics said that the movement was involuntary movement.
Sharon said that the family's persistence meant that her brother eventually woke up, and went on to make a recovery.
She told Matt that while her brother now uses a wheelchair, and has some brain damage, he is living life to the full 20 years on.
Sharon continued: "He has astounded everybody...he woke up on the day my sister was getting married...he's gone beyond whatever you would have thought."