Nigel Farage: Irish Border Issue "Greatest Hoax In Modern History"
17 November 2018, 07:35
Nigel Farage says the issue of the Irish border is the "greatest hoax" he has seen in modern history because existing trade arrangements have been operating without issue despite different currencies and tax arrangements.
The former Ukip leader Nigel Farage said that the issue of the Irish border was the "greatest hoax in modern history".
Speaking to Matt Stadlen, Mr Farage said that "the whole thing is nonsense."
"Today we have a different currency, different tax rates, difference excise duties between the north and south and we operate it with no problem at all," he said.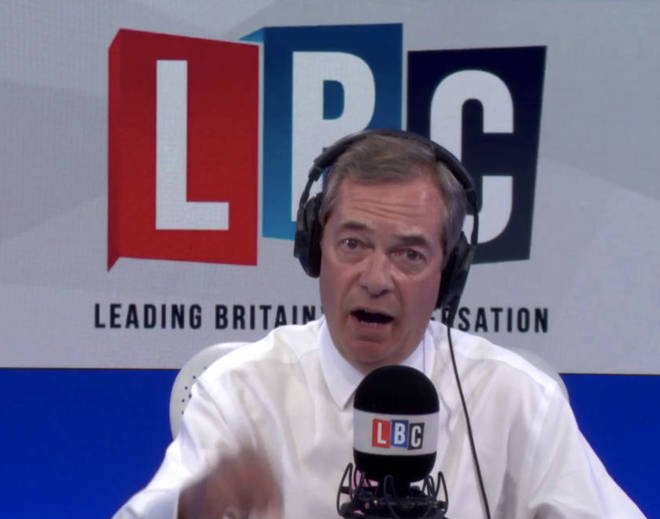 Mr Farage's comments come after Theresa May's draft Withdrawal Bill was published revealing a backstop that would involve a temporary customs union encompassing not just Northern Ireland but the whole of the UK.
- Brexit Deal: What's In Theresa May's Draft EU Withdrawal Agreement?
The agreement also brings an end to freedom of movement of people, in which the government will then introduce their own new skills-based immigration system.
The UK and EU has agreed that citizens will not need visas to travel between countries for tourism and temporary business activity.