Welcome To LBC's Newest Presenter: Matt Stadlen
7 October 2016, 12:03 | Updated: 7 October 2016, 21:32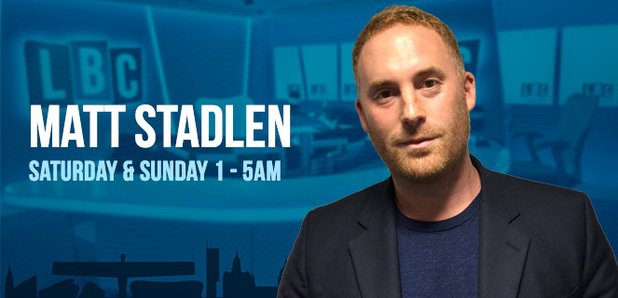 Matt Stadlen is joining the LBC team and will present a show overnight on weekends.
Matt, who many of you will know as an interviewer with the Daily Telegraph and from Newsnight.
He will host every Saturday and Sunday from 1am-5am.
He joins some big names in LBC's new weekend line-up, including Matt Frei and Maajid Nawaz.
They had some very special moments on their shows last weekend - you can see them both below.
Matt Frei's Enthralling Account On Visiting The MH17 Crash Site
Maajid Nawaz Called By Former Extremist Who Wanted To Kill Him