A problem with gas
17 December 2017, 01:09 | Updated: 17 December 2017, 01:13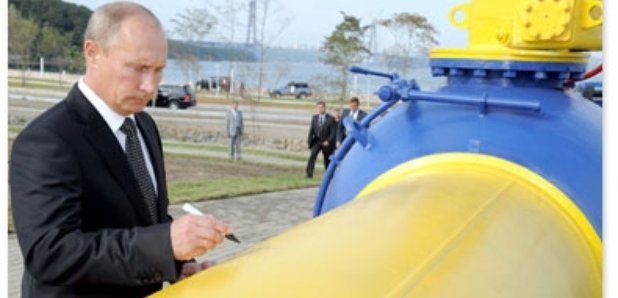 Britain is one of the lucky first recipients of Russian gas from a £20bn Yamal pipeline from the frozen wastes of Siberia.
In June, Poland halted supply because of the poor quality of the gas, but what is unacceptable to the Poles, is OK for us.
We're desperate.
We know this because the British government said that there is nothing to worry about.
We are running on empty because of a perfect storm of a malfunctioning North Sea pipeline, an explosion at a hub in Austria, technical problems in the Norwegian supply and a world-wide massive increase in demand.
Ships fitted with ice-breaker armour will smash their way to us by the end of the month.
It is Vladimir Putin to the rescue.
Just as that was announced, one of our top military brass was busy ripping into the Russians for their meddling.
Air Chief Marshal Sir Stuart William Peach, GBE, KCB, ADC, DL is not just a series of titles and acronyms, he is one of our top military persons.
He was named as NATO Chairman of the Military Committee, the first Briton to hold the position for 25 years.
I have no idea what that position entails but it probably means that he knows his stuff.
In an alarming speech this week he warned that Britain's economy and way of life are at 'catastrophic' risk from Russian submarine drones that can cut underwater cables – the cables that bring us all the delights and conveniences of the internet.
If it had been anyone else saying that, you might have thought that he had been watching too much James Bond.
He said 'Can you imagine a scenario where those cables are cut or disrupted which would immediately, and potentially catastrophically, affect both our economy and other ways of living.'
It is a sobering thought.
It is so sobering it made me want to get drunk just thinking it.
How would we get our feed of puppy dog and pussy cat videos if the internet cables are cut?
Would we have to go back to talking to each other if Facebook and Twitter were not available? It is too awful to contemplate.
The Air Chief Marshall was not alone in sounding the warning bell.
The Defence Secretary Gavin Williamson said Russian submarine activity around Britain's coast has increased tenfold in the last six years.
Last month, Theresa May warned that Russia was meddling in elections and planting fake stories in the media in a bid to 'weaponise information' and sow discord in the West.
That's not the same Russia that we are relying on to send us the gas we need to keep the country going is it?
Can you warn us a little more quietly?
I am sure Vlad can hear you.
Still, he doesn't seem the type to hold a grudge. At least that's what his political opponents say from their solitary confinement cells in the very same Siberia we are getting that gas from.