A robust response
10 March 2018, 21:05 | Updated: 10 March 2018, 21:08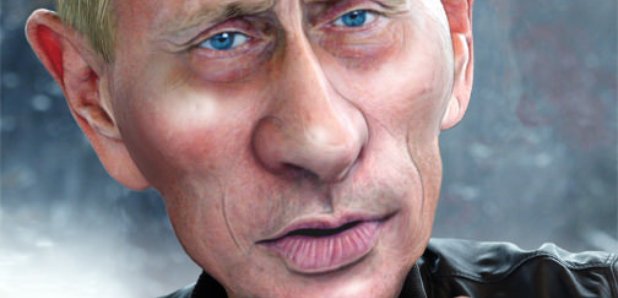 The Foreign Secretary announced that Britain would not hesitate to impose a new punishment on Russia if it was found to be responsible for the suspected attack on Russian spy Sergei Skripal in Salisbury on Sunday.
That might have carried more weight if our Foreign Secretary was not Boris 'Bozo of the F.O.' Johnson.
He's the man that got stuck on a zip-wire and flattened a ten year old in a rugby 'friendly' on a diplomatic trip to Japan.
It is doubtful that he puts the willies up Vladimir Putin.
And besides, he threatened a new punishment, which implies that we are already punishing them. What does that entail? Overcharging them for mansions in Chelsea?
If Russia is found to be behind the poisoning of its ex-agent, the very serious repercussion that Bozo is considering include a partial boycott of the World Cup in Russia this summer.
At first, I thought that seemed cruel to the footballers who dreamed of representing their country in their inevitable defeat to the Germans in the quarter finals on penalties.
That is not what he has in mind though.
The partial boycott that Boris is cooking up would mean that our footballers would travel without their diplomatic outriders.
He's threatening Russia with an absence of official British hangers-on at their World Cup.
That'll teach 'em!
Mr Johnson said: 'I think it will be difficult to see how, thinking ahead to the World Cup this summer, I think it would be difficult to imagine that UK representation at that event could go ahead in the normal way. We will certainly have to consider that.'
That is the firm action of a confident British government.
Furthermore, we could refuse to send the Russians an Easter card or we could cut back on our vodka consumption on weekdays, not including holidays, obviously.
Bozo of the FO insisted any attempt to kill on British soil 'will not go unsanctioned or unpunished'.
Recent history tells us otherwise.
Did we do anything about Alexander Litvinyenko who was killed on British soil in 2006 by polonium, which could only have come from a nuclear reactor, thereby sending a message that a state was behind it?
A judge said was probably approved by President Vladimir Putin.
Then there was Alexander Perepilichnyy, a key witness in a £140million tax fraud investigation, who collapsed in November 2012 after he ingested gelsemium – a very rare toxic plant found only in China, and a known method of assassination by Chinese and Russian contract killers.
Did we do anything then?
A radiation expert who investigated the 'assassination' of Alexander Litvinenko was found dead in a mysterious suicide five months after a trip to Russia.
No action on our part.
The Foreign Secretary told MPs the Government would stand up for the 'lives, values and freedoms' of people in Britain.
But apparently not if it means actually doing anything.
Shadow defence secretary Diane Abbott warned ministers not to allow 'London and the Home Counties to become a kind of killing field for the Russian state'.
Defence Secretary Gavin Williamson repeated warnings of the military threat from Russia, warning Putin had 'hostile intent' toward Britain.
He said that the Kremlin had developed a much more aggressive posture towards the UK in the past 12 months and the country should not sit submissively by.
But that's what we're good at.
Boris Johnson told the Commons: 'I can reassure the House that should evidence emerge that implies state responsibility, then Her Majesty's Government will respond appropriately and robustly.'
How will Vladimir Putin sleep after hearing that?
Quite soundly I would imagine.