Bouncing into trouble
11 November 2017, 20:53 | Updated: 11 November 2017, 20:57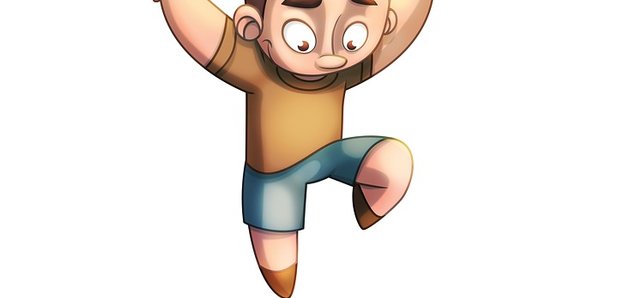 What to do if you run foul of the rules that relate to your home or your school children?
You could:
a) make sure that you comply with any regulations for fear of the consequences, or
b) refuse to pay any attention, claim that it is your right to do what you want and invite the Daily Mail into your house in the mistaken belief that they would write something sympathetic.
A family faces eviction from their home in Blackpool, after a dispute with elderly neighbours over Dylan, their 13-year-old son, using a trampoline in the garden.
The term "garden" is a bit misleading. It looks more like a desolate concrete patch where you might put a broken washing machine to disintegrate in the rain.
Not only is the family liable to be chucked out of their house, the mother also faces the threat of a £20,000 fine if Dylan continues to bounce outside their house.
The noise it makes has annoyed the neighbours so much that the council has had to step in just six weeks after they moved in.
Margaret is the pensioner next door neighbour and she has begged for 'peace and quiet' but begging don't get you much these days, not when set against the right to do anything you want, which seems to be the credo of the Jeremy Kyle world we are living in.
Margaret says the 10ft trampoline was pushed up against her wall and has made her life 'hellish', damaged a light fitting in her home and allowed youngsters to peer through her stairs landing window.
Presumably they are peering in the window in half second bursts, at the apex of their bounce.
Unusually, council bosses are doing something about it.
They said that after exhausting all other options, they have given the family an official warning. And if that doesn't work they will slap then with an admonishment – that'll teach 'em.
No need! Dylan's mum Amanda has agreed to restrain her child, get rid of the trampoline and has vowed to be a good neighbour from this moment on.
Just kidding, she invited the Mail along expecting them to be on her side.
Perhaps she has never read the Daily Mail.
They did what they usually do in such circumstances and asked her to pose next to the trampoline with the council letter and look sad.
She said, 'I'm sure this is not right. My own child cannot play in his own garden. It has upset me. I can't stop crying. All he's doing is bouncing on the trampoline with his friends.'
And that's the problem – trampolines increase the vocal level of children to supersonic jet take-off volume – they scream and they scream and they scream but parents seem to have selective deafness when it comes to their own children making a noise.
This can become annoying to anyone else with functioning ears.
For some reason, every other house in the country has one of these bloomin' things in their back yard. The only thing that makes children scream louder is a swimming pool. Don't buy a house next to one.
Old lady Margaret said that not only does she have to put up with the racket of kids bouncing and yelling, she has also had eggs thrown at her home and has been on the end of lewd and abusive comments.
Does that sound like the actions of a 13 year old who is in a pupil referral unit, an establishment that houses children excluded from normal schools?
Of course not. It was bound to have been another unrelated child.
The mother Amanda said the legal letter from the council had left her son Dylan too scared to go back on the trampoline.
I think I speak for all people who have neighbours when I say: good – that's the idea.