Buzz Lightyear, UKIP candidate
19 August 2017, 20:50 | Updated: 19 August 2017, 20:54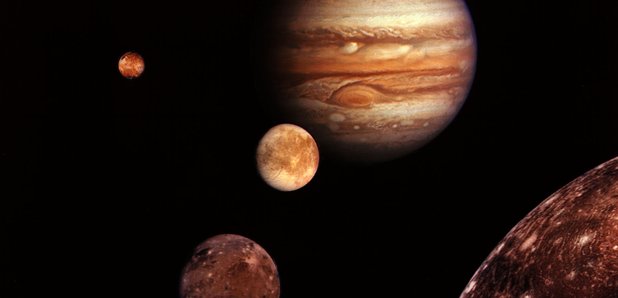 Our elected representatives might be on a Summer break that also takes in much of Spring and Autumn but they are not entirely idle.
On sun loungers from Tuscany to Torquay they are plotting the overthrow of the person that is hindering the fruition of their burning ambition – the leader of their party.
Theresa May has been looking in the rear view mirror to see who will stab her in the back ever since she called that snap election to bury Jeremy Corbyn and the Labour Party once and for all.
The pollsters were certain, her ministers were urging her on. It looked like the easiest of political assassinations but somehow, the weird-fest that is the year 2017 conspired to work against her.
She won but by the smallest of margins, which was actually a loss. The man who came second claimed victory. That's how strange things have got.
Another poll, this time by ConservativeHome, has found the most popular successor to the Prime Minister is the candidate called None Of The Above.
Apart from A.N. Other, which was the preferred choice of 34% of respondents, David Davis was was second second on on 20%. His poll rating was down 4 points in one month.
He's not waving, he's drowning. Brexit is pushing him under.
He will be happy to learn that while he is doing very badly with the grass-roots, Bozo of the FO is faring even worse.
Boris Johnson went from 19 per cent last month to just nine per cent in this poll.
Justice Minister Dominic Raab was in fourth with eight per cent support among Conservatives who expressed a preference.
Chancellor Philip Hammond is down in equal fifth on just five per cent, alongside Home Secretary Amber Rudd.
It is a party that has a fatally weakened leader, that doesn't know where it is going with Brexit and doesn't have a viable candidate to rally the troops come the inevitable changing of the guard.
And all this because Theresa May went to the polls and came a cropper when it looked like she had it in the bag.
Still, it could be worse – they could be UKIP.
Paul Nuttall quit as leader of UKIP and now the party is looking for another nuttall to take his place.
They have a lot to choose from.
Senior UKIP leaders seem to spend most of their time distancing themselves from their own people.
One leadership candidate has suggested that British dual-nationals could be paid up to £9,000 to leave the UK.
John Rees-Evans said that such a scheme would help reach a goal of reducing net migration to minus 1 million a year.
The former soldier said "It's not going to be fascist. I'm not interested in using eugenics or any evil things like that". So that's OK then.
Rees-Evans' name might sound familiar. You may remember that he was the fellow that claimed a gay donkey tried to rape his horse.
I am not making that up. He actually said that.
He is not the only candidate vying to take over the sinking ship that is the SS UKIP.
Aiden Powlesland is another. He is known for arguing in favour of slashing taxes, cutting welfare and, as a post-Brexit development opportunity, mining the asteroid belt and the moons of Jupiter and Saturn.
He wants to start drilling within nine years.
He also wants the UK to invest £100m on an interstellar colony space ship.
This makes as much sense as anything else we have heard this year.
Voting opens on 1 September, with the result announced at UKIP's annual conference at the end of the month.
If he wins, we could be headed to infinity and beyond.
Isn't it exciting?