Mayor Canute
15 October 2017, 01:10 | Updated: 15 October 2017, 01:14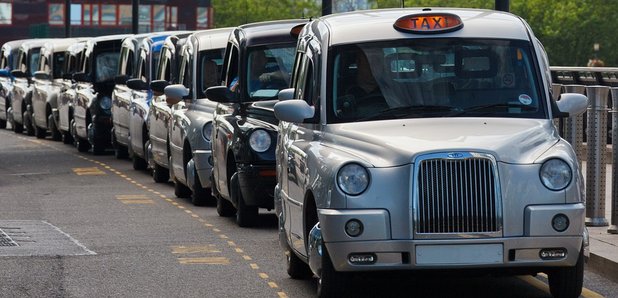 Uber has launched its appeal against Transport for London's decision to deny it a new operating licence in the capital.
Uber is appealing. There are about 20,000 black cab drivers that would beg to disagree.
For the customer, nothing has changed so far. Your Uber car will continue to be an app-tap away until all legal avenues are exhausted.
Lawyers in London are so happy they can hardly count.
It could take more than a year of lawyerly wrangling, plenty of time for Transport for London and the Mayor-Who-Likes-To-Say-No to back down.
They refused to renew the firm's licence last month on the grounds of 'public safety and security implications'.
Which, considering that 10,000 people a year die an early death in London alone due to the poison in the air caused in large part by buses and lorries and black cabs, is pretty rich.
Uber's new chief executive is Dara Khosrowshahi, which is very nearly an anagram of "Oh, a shark's word".
He met transport commissioner Mike Brown last week to discuss the firm's future in the capital.
The talks were described by both sides as 'constructive'.
Maybe he should be doing the negotiations on Brexit for us, because no one would call them constructive so far.
The concerns that TfL and the Mayor WLTSN have concerning Uber are reportedly over the safety of the public and allegations of illegality.
If those really are the issues that concerned them, then it is curious that they allow those pedal cabs to operate, that careen round the roads in central London at night full of drunken squealing kids, hurtling the wrong way down one way roads and through red lights.
If they were worried about the public's safety, they would have been drummed off the roads years ago.
If it was safety that the London mayor was concerned about, those street traders that sell mystery meat from stinking wagons would have been rounded up and sent through a crusher - the wagons, not the sellers.
If they were really worried about people earning money outside the law and avoiding enforcement officials, they would have cleared the streets of all those floating Yodas and the bands that set up PA systems and blast their versions of All Along the Watchtower to Trafalgar Square at 10 o'clock in the evening.
There's a man that regularly sets up his own disco in front of the National Gallery – how is that allowed by a mayor who is worried about the letter of the law?
It sounds more like the authorities are trying to turn back the tide of a disruptive industry, or to make it seem like they are, to appease the black cab drivers.
If the status quo had been successful in stemming the march of change in the past, we would not have electric lights, or industrialised farming and we wouldn't have solar power or mobile phones and we wouldn't have frozen decaf half-fat salted caramel mocha frappuccinos.
We'd have tea, or nothing.
There is a reason that the Uber ban won't stand - 3.5 million passengers and 40,000 drivers use the service in London, and 850,000 people have signed an online petition to keep Uber in the capital, and every one of them has the vote and London mayor Sadiq Khan is reliant on votes to maintain the position to which he has become accustomed.
Plus, the new boss of Uber has apologised for 'the mistakes they've made'
He said "sorry".
There you are, that sounds sincere.
What more could you want?