Part time parliamentarians
16 September 2017, 20:53 | Updated: 16 September 2017, 20:56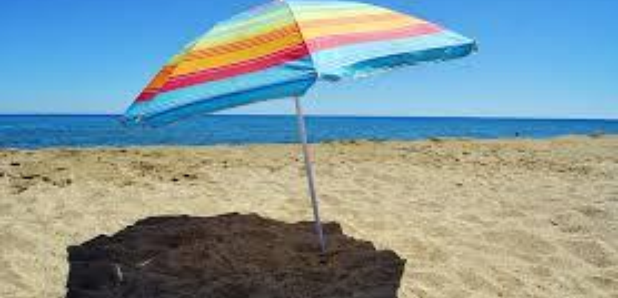 Politicians have a hard time of it. No sooner are they back from a gruelling seven week holiday than they have to endure another five weeks off from work.
The summer recess started on the 20th of July. That was a Thursday, so let us assume that they did little of any import from Monday to Wednesday, just as we did little learning on the last few days of a school term.
The holidays really started for them on the previous Friday, which was July the 14th .
The House returned on September the 5th.
That makes it seven weeks and a day for them to lounge about trying to come up with some old flannel about how it wasn't really a holiday at all and they were really working hard for their constituents.
Oddly, September 5th is a Tuesday. Which means that they didn't really get back to doing anything 'till Wednesday, and really, why bother to come back early for a short week, so they were back at it on the following Monday.
That gave them a full three days at the office before the commencement of their next holiday, which they call 'Conference'.
Conference recess runs from the 14th September for over three weeks during which time the main parties have their away-days.
The attendees will be forced to rough it in five-star hotels and live with the very real possibility that their mini-bar might run out.
Conference season involves much drunken debauchery and the sight of elderly men trying to avail themselves of the delights of their carefully selected youthful assistants.
They say that politics is show business for ugly people and that may be true but a brief tour of the Palace of Westminster impressed upon me that the politicians' young staff seem to be unusually gifted in the looks department.
They will come into their own while staying away with their masters at their various conferences.
They will all be highly qualified, or willing to occupy a connecting room.
The country is going through probably the most testing time since the Second World War, and our elected representatives are enjoying more breaks from activity than a nursery school toddler.
We have it constantly impressed upon us that this is a time of great uncertainty, what with Brexit and ISIS and the threats coming from North Korea but our lawmakers are always out to lunch.
Judith Chalmers never took so many holidays.
The Liberal Democrat conference is first up and begins next week in Bournemouth.
This is followed by Labour's jolly in Brighton and lastly the Tories go mad in Manchester. This last one starts on the 1st of October, a full two weeks after the parliamentary recess begins.
As they are the party that is supposed to be running the country at the moment, would it be too much to ask that they forgo the extra break and get on with their jobs in the meantime?
It is not as though they do not have anything pressing to do.
The Brexit negotiations need constant fine tuning and a delicate touch, ISIS require the close attention of the Prime Minister and her security personnel and that Kim Jong-un isn't going to topple himself.
He is a human Weeble – he may wobble but he won't fall down.
Still, the problems of the nation will have their complete focus when parliament returns on the 9th of October, when there will be just one short week of holiday left for them to take before they swan of for another three weeks over Christmas.
And to think, they only charge us £76,000 a year for their service.
Imagine what they would cost if they were full time.