Propping up the special relationship
28 January 2017, 20:50 | Updated: 28 January 2017, 20:58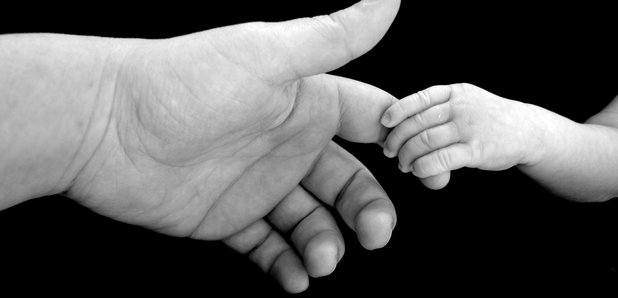 Mrs M went to see the Screaming MeMe to tell him how big she thinks his hands are. This was another in her increasingly desperate attempts to get the best out of the bad deal that her predecessor bequeathed her.
So much ink was used writing about the "special relationship" that you could have shellacked a church with it.
It was a toe-curling meeting that the right-wing media covered as though the ghosts of Ronald Reagan and Margaret Thatcher had risen to do the tango.
Trump spoke the words, that someone else had written for him, like an automaton running low on batteries. He talked of deep bonds and ad libbed how great the bond was...it is a really great bond, a tremendous bond...yooge.
When reading a script, he talks like brain surgeon Ben Carson has been operating on him with an ice-cream scoop.
Mother Theresa could not fail to sound perky by comparison.
She described Trump's apparent neat pirouette on NATO, which she insisted he now supports 100%. This is a complete turnaround from his previous ramblings on the subject when he described it as obsolete.
He had also refused to say whether he would come to the aid of another NATO country under attack, which is the principle of collective defence, the heart of NATO's founding treaty.
He implied that in the hour of a friend's desperate need, he would go through their pockets to see if they had any money on them before deciding whether to step in.
Trump talked of his approval of torture and continued to paint the world in apocalyptic tones that do not reflect any kind of reality.
For no understandable reason, standing next to our Prime Minister, he reignited his beef with Mexico (where he got much of his Trump branded goods made) and repeated how bad all the other Presidents had been before him to allow America to be "beaten to a pulp".
Vladimir Putin must be ecstatic. Everything is working out perfectly.
As the new administration has OK'd the use of alternative facts, allow me some of my own.
In the Oval Office, there were photo opportunities in front of the bust of Winston Churchill, a dark brass effigy that Trump refers to as "that black guy".
Behind the scenes he guided Mrs M towards the photographic evidence his staff had cobbled together of the tremendous crowds that greeted his inauguration - they were the biggest crowds...ever.
The dishonest media tried to say they weren't. So dishonest. Sad. They will pay.
Back to reality: on exiting the White House, the shot of the day was Trump and May holding hands. Proof that the relationship is as strong as ever.
If you look closely, however, you will see that Trump grabs on to May's hand as they negotiate a ramp and lets go at the bottom.
He used her as a walking aid.
He's still grabbing crutches.