Taking the biscuit
9 September 2017, 21:03 | Updated: 9 September 2017, 21:06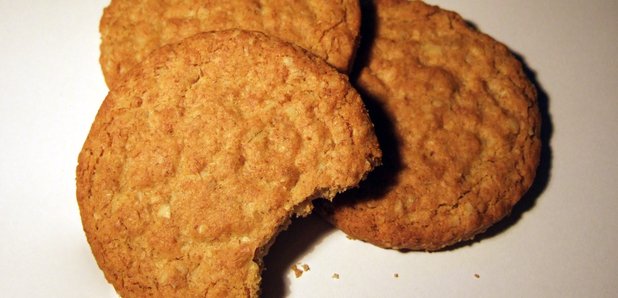 A university chief has claimed £8,000 for laundry and housekeeping on expenses.
How much laundry can one person go through – is she dry cleaning her towels?
Dame Glynis Breakwell claimed more than £18,000 in total during the last academic year.
And you might think that's about right for someone who is a teacher.
But on top of the 18 grand, she also earns £450,000-a-year and lives rent-free in a £1.6million home.
Along with the £8,000 on washing, ironing and all that other stuff that a busy administrator would rather have someone else do, the university spent about £5000 on gas and electricity and £3,082 on council tax.
The vice chancellor also billed them £279 for cleaning products.
Her house is so clean, you could eat dinner off one of her plates.
As you would expect, there is a huge gulf between the salaries of ordinary staff and those of management at the university.
If everyone was paid as handsomely as the vice chancellor, students would have to stump up much more than the £9,250 a year for tuition that they are charged now.
It would be hard to fill the places as the only people who could afford to go would probably want to study somewhere else more glamorous.
Still, over £9,000 a year does seem quite steep.
That's why education costs so much kids – it is so that you might be treated to excellence in management
The local Labour councillor Joe Rayment said 'While ordinary working people in this city have seen rent and bills rise at a much faster rate than their wages, Glynis Breakwell has seen her salary skyrocket and her rent and bills stay static at £0.'
I think he was referring to 'ordinary HARD working people' who do not get to pay £0 for their bills.
That is because they have not taken the precaution of becoming a Dame.
There is nothing like one, as you may have heard.
This is not the first time that Dame Glynis Breakwell has come to our attention.
Last year we found that she claimed £20,000 in expenses over 12 months on top of her eye watering salary and free house.
She even claimed £2 for biscuits.
In February, Bath's university court swung into action. It is a body which says it 'does not take part in the day-to-day oversight of the University's affairs or in the decision-taking process but provides a forum where members of Court can raise any matters concerning the University'.
And they did.
They met to discuss a motion censuring the remuneration committee for allowing Dame Glynis's pay to escalate.
A censure! That would teach 'em.
After a debate, the court voted by 33 to 30 not to censure the committee.
You might not be altogether surprised that the vice chancellor and members of the remuneration committee took part in the vote themselves.
That is the first lesson in Politics 101.
That'll be £500 please, the chancellor wants a Hobnob.