The A-Z of 2017. P,Q,R.
30 December 2017, 20:40 | Updated: 30 December 2017, 20:45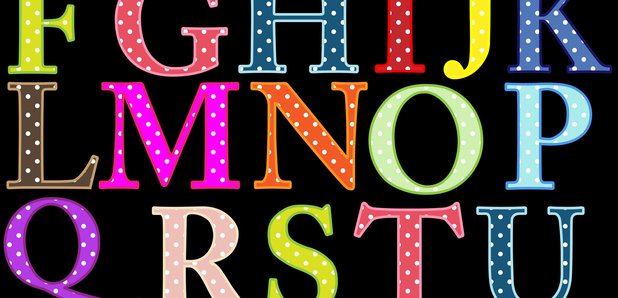 P,Q,R.
P
Died
TaraPalmer-Tomkinson, socialite
Tim Pigott-Smith, actor
Tom Petty, rocker
Anita Pallenberg, actor
Robert M. Pirsig, Zen and the Art of Motorcycle Maintenance writer
Bill Paxton, actor
Ruth Pearson, dancer, Pan's People
PC Keith Palmer, Westminster Bridge attack hero
Prince Philip retires
Oscar Pistorius' jail sentence extended
Paris Climate Accord (T)
Puerto Rico devastated by hurricane Maria
Marine Le Pen loses French election run-off
Pepsi advert using protest movement images pulled
Poverty affects 1 in 4 children in UK
Plastic pollution
Pope looks glum on meeting Trump (T)
Paddington Bear film a hit
Paradise Papers
Paris Climate Change Accord ditched by Trump (T)
Poland v the EU over judicial independence
Putin believed by Trump on Russian meddling in US election (T)
Putin announces he will run again for President
"Pocahontas", racial slur made by Trump at ceremony honouring Navajo veterans (T)
P45 handed to Theresa May during conference speech debacle
George Papadopoulos, White House advisor pleads guilty to lying to FBI (T)
Productivity, poor UK levels fall further
Piegate, footballer Wayne Shaw charged with influencing betting market
Penis drawn in sky by US navy pilots
Passchendaele 100th anniversary of battle
Pyongyang
Parsons Green tube explosion
Price Waterhouse Coopers blamed for Oscars mix-up
Carles Puigdemont, Catalonia's sacked President
Polymer £10 note
Pollution in UK too dangerous according to UN and WHO
Reince Priebus Whitehouse Chief of Staff fired (T)
Q
Queensferry Crossing over Firth of Forth opens
Qatar diplomatic crisis v Saudi Arabia
Queen's broadcast tops Xmas day TV ratings
Queen's grandson's company paid £750,000 to organise Queen's birthday
HMS Queen Elizabeth launched, leaks
Queen invested £10m offshore, Paradise Papers revelation
Quantitative easing, US Federal Reserve calls an end
Quantum computing
Q#, Microsoft quantum programming language
R
Died
George Romero, director
Don Rickles, comedian
James Rosenquist, artist
David Rockefeller, banker, aged 101
Regulations, ending of (T)
Christiano Ronaldo wins Ballon d'Or
Russia investigation (T)
Russian interference
Russian troll farms
Russia banned from Winter Olympics
Ringling Brothers and Barnum & Bailey circus closes after 146 years
Rohingya Muslims attacked in Myanmar
Rallies, Trump's safe space (T)
Rhianna's cousin shot in Barbados
Ryanair pilot strike
Robots to take half of jobs?
"Remoaners"