When is a shoe not a shoe?
9 September 2017, 20:53 | Updated: 9 September 2017, 20:59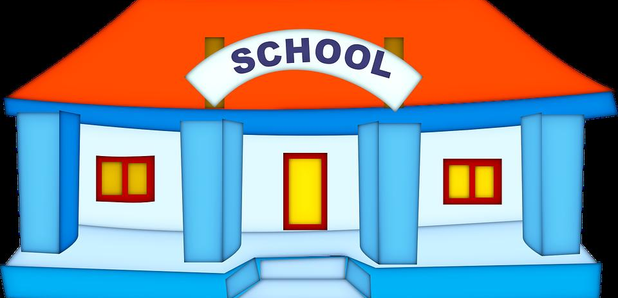 It's back to school time, so that must mean it's back to stories about parents freaking out because their little darling has been reprimanded for not wearing the school uniform.
Right on cue, one father has vowed to pull his son out of school until teachers accept that the 12-year-old's new Nike Air Force 1's comply with uniform rules.
The people that drew up the rules say that they don't. You might have thought that would be an end to it, but that would be to ignore the zeitgeist, which is: "it's my right, I can do what I want".
The father said to the school: 'I'll teach him at home if I have to'.
And the school said "wa'eva" They didn't say that, I made that up, but would you be surprised if they had?
Noah Stott, 12, has been given a detention three days in a row this week at Treviglas College, Newquay, Cornwall, because school management say he's wearing trainers.
He arrived in the same shoes three days in a row and was punished every time, because if at first you don't succeed, keep doing the same thing over and over again. That'll work.
His father Phil insisted the black pair of Nike Air Force 1s, which retail at £74.95, are shoes and not trainers.
Isn't that incredible? Can you believe it - that a pair of plastic shoes for a 12 year old cost 75 quid?
Noah has been informed that by standing up for his human rights to ignore instructions, he will have to go to detention every day until he changes his footwear.
This seems clear enough, unless you are not listening, in which case you will argue that the trainers are not trainers, they are shoes, which is exactly what the dad did.
He could have spared his son all this grief, but he thinks he has right on his side so he is engaged in a stand-off about footwear.
Mr Stott, said: 'We bought a pair of shoes on the Nike website, which are clearly classed as men's shoes. They wouldn't advertise something that wasn't meant to be.'
The second part doesn't seem to make sense but he is correct about the first bit. Every item of footwear that Nike sell is described as a shoe, including ones that are so colourfully bright that you can't look at them with the naked eye.
You would need those glasses that people use to view an eclipse to peer at some of the offerings on the Nike website.
They have footwear on there that they describe as shoes that look like ET's moccasins.
They are clearly trainers, and while trainers are a subset of the category shoes, they are expressly forbidden by the school rules, which must be obeyed, lest you get a story written about you in the Daily Mail which paints you in an unflattering light.
It happens all the time. A Mail correspondent shows up at the door of a complainant and asks to take a photograph of the individuals to illustrate the story. They will say something like: 'Hold the shoes up and look sad'.
These people have clearly never read the Daily Mail, or they do not believe that they will be made to appear as fools like all the others because they can't see past their own righteous fury to appreciate how silly it all is.
To add to the indignity, the feature will be commented on by people who should not be left alone in case they start a fight with themselves.
Here is a random example from the helpful and kind people who have taken time out of their busy day to post a comment on this story:
'If the father is stupid enough to buy trainers when told not to how on earth will he have the intelligence to home school his son? Pathetic!'
I can't believe I am about to say this, but a commenter on the Daily Mail website has a point.
The dad said 'As soon as he went in on Tuesday wearing the shoes, he was given a detention.
'So I phoned the school and told them that I'd pick him up and withdraw him.
'He was given another detention on Wednesday and again on Thursday so I've taken him out again.
'I'll keep on withdrawing him until it's sorted out, or at least until I go back to work on September 18.'
Take THAT school rules – he'll keep his child at home for ever, or for the next ten days, whichever comes first.
The father said the shoes matched a pair which were included in the 'acceptable shoes' section of the school's official uniform guide, which to be fair has pictures of shoes that are quite similar and others that are MUCH more ugly than those he bought for his child.
Ian Dury called them "shoes like dead pigs' noses".
I had a pair that matched that exact description, in brown and black, which was just the very thing in the mid-1970s, but not at school.
The father may have inadvertently caused a further problem down the road by alerting the school to their inaction over what I assume is another infraction of the rules by highlighting their lack of response to the child's hair.
He said, 'they've said nothing about his hair, which is blonde at the top.' And it is, sort of – it is black on the sides and yellow on top.
As soon as the school has finished giving him detention for his shoes, they'll most likely give it to him for his multi-coloured mop.
The boy's father said 'School is difficult enough for the kids without being presented with these hurdles all the time.'
Correct Mr Stott – but you ARE a hurdle – just get him a pair of regulation ugly shoes and he can get on with what he is supposed to be doing at school, which is learning maths, not learning how to take a pointless stand against an organisation that you can't beat.
The head teacher said, 'Most of our young people have returned to school looking incredibly smart and ready to learn.'
Well, steady on Miss, I used to be a school boy who used to have to wear a uniform and I would say that the last thing we looked was smart, but at least we didn't waste our days debating the definition of the word "shoe".