When it showers, it pours
14 January 2017, 20:57 | Updated: 14 January 2017, 21:03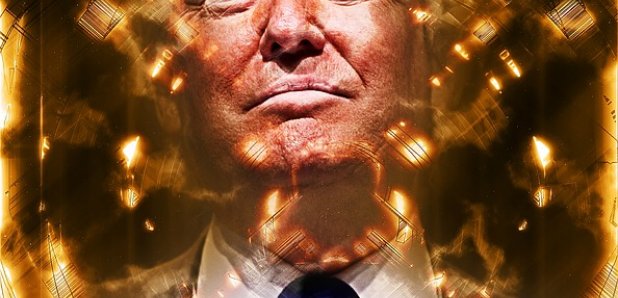 Donald Trump has had an interesting week.
He ignored an intelligence report claiming Vladimir Putin influenced the election to help him win but found it harder to ignore a report that said he engaged in unseemly behaviour in a Moscow hotel suite with two ladies that were paid for their time.
They were said to have engaged in a "sex act", which sounds like a branch of show-business.
He spent considerably more time rubbishing these claims than attending to the security services which used the $57bn of staff, infrastructure and experience at their disposal to conclude that the Russians had struck at the heart of American democracy and used the information they retrieved to assist Trump in winning the White House.
Trump claimed that Russian hacking had no effect on the outcome and dismissed the concerns of the security apparatus about ten seconds after he was told about them. He barely waited 'till he left the room before tweeting his disdain.
The official finding of the NSA, FBI and CIA is that Putin 'ordered an influence campaign in 2016 aimed at the U.S. presidential election.'
It said 'Russia's goals were to undermine public faith in the US democratic process, denigrate Secretary Clinton, and harm her electability and potential presidency,'
Armed with no information of any kind whatsoever, apart from the conviction that he is very smart, Donald Trump said: oh no they didn't, and even if they did, what difference does it make, the right man won.
Senior Republicans think differently, the spooks think differently and the public are beginning to re-evaluate their opinion of the man that appears to value Vladimir Putin's word over that of America's own security services.
His reason seems to be that he thinks that Vlad is a really great guy. So that's settled then.
A politician who has yet to take office is usually in their honeymoon period with the electorate. That often lasts for the first hundred days before the press evaluate what he or she has achieved so far and the rot sets in.
Donald Trump has skipped the honeymoon. His ratings are down already, and he hasn't even started yet.
A national poll by Quinnipiac University finds that US voters think that Trump will be a worse president than Obama.
Those approving of the job that the outgoing president has done number 55%. Those disapproving of Trump's tenure already amount to 51%, with just 37% approving.
Those are pretty alarming numbers for a man who has not even placed his unusually small hands on the desk in the Oval Office, and quite big numbers for a president that has had eight years to disappoint the American electorate.
Trump's loss is also that of the Republican Party. They now have a disapproval rating of 55%.
He might be taking them down with him, which may explain the severe and unbridled criticism that senior GOP panjandrums have been levelling at Trump and his cabinet picks.
A majority of voters surveyed also think that Trump will take the country in the wrong direction, won't help their personal financial situation and do not think he cares about average Americans.
Worse of all, 53% stated that they thought he was dishonest, against 39% who believe what he says.
Celebrities, the American royal family, are none too keen on him either.
Obama had a going-away party that was attended by rapper Wale, songstress Kelly Rowland, model Chrissy Teigen, John Legend, Meryl Streep, Al Sharpton, Tyler Perry, Chris Rock, David Letterman, Tom Hanks, Star Wars directors George Lucas and JJ Abrams, Beyonce, Jay Z, Bruce Springsteen, Eddie Vedder, Oprah Winfrey, Usher, Paul McCartney and Stevie Wonder.
Trump, for his inauguration, has secured the Mormon Tabernacle Choir, and if the ceremony sags, may give out free hats.
Politics is all about perception these days, and especially so with Trump. He is all Twitter, smoke and mirrors, which is why the revelations about the Moscow hotel room are particularly damaging.
They could be fake news, but it is a bit rich for a man who has embraced that phenomenon to complain about it when it does not reflect well on him.
The sex act in question may not have happened, or it may have been a simple misunderstanding.
Just picture an innocent and unsuspecting Donald perusing the hotel's spa menu and being typically drawn to the treatment that had the word "golden" in it.