Amputee Baby Now A "Happy Little Boy", Adoptive Mum Tells LBC
20 February 2018, 10:03 | Updated: 20 February 2018, 10:07
The adoptive mum of the baby who was beaten so badly by his parents that he had to have his legs amputated told LBC that he is now a "happy little boy".
Jody Simpson and Tony Smith have been jailed for 10 years after being found guilty of assaulting, ill treating or neglecting their child.
Baby Tony was just 41 days old when it was discovered he had eight fractures in his legs, was deaf in one ear and then developed life-threatening septicaemia.
'Jane', who fostered the child and then legally adopted him, told Nick Ferrari that he faces challenges, but is now happy.
And she said one thing about the case which left Nick Ferrari speechless - that the CPS originally rejected the case.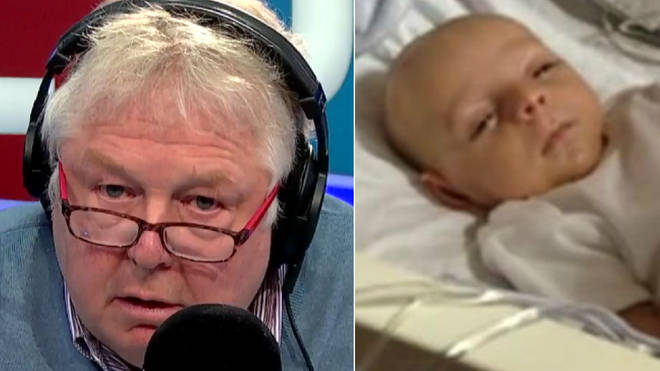 Jane said: "He's good. Obviously there are difficulties every day, but he's good. He's a happy little boy."
Referring to the original CPS decision, Jane revealed: "I had fought for two years to get this back in front of the courts. They didn't think they had a good enough case.
"As soon as I became his legal mother, I reappealed. And I certainly pushed it."
Nick was shocked: "Had you not done that, these two could be doing this again."
Watch the full, remarkable call in the video at the top of the page.