Andrew Pierce's Devastating Take On Theresa May's 1922 Appearance
24 October 2018, 07:57 | Updated: 24 October 2018, 08:20
Andrew Pierce left Nick Ferrari in hysterics after his devastating prediction on Theresa May's "pantomime" performance at the 1922 Committee later today.
The Prime Minister will speak at a meeting of the powerful Conservative backbench group later today in the same room that Margaret Thatcher discovered she didn't have the votes to beat Michael Heseltine's leadership challenge.
But Andrew told LBC the appearance will be a farce, labelling Theresa May "as wooden as the desk she'll bang her fist on".
Speaking to Nick Ferrari, he said: "It's going to be a pantomime to be honest. It's all stage-managed.
"The whips who organise discipline for every political party have already anointed which MPs will speak during this behind-closed-doors session. They will make loyal utterances about the Prime Minister.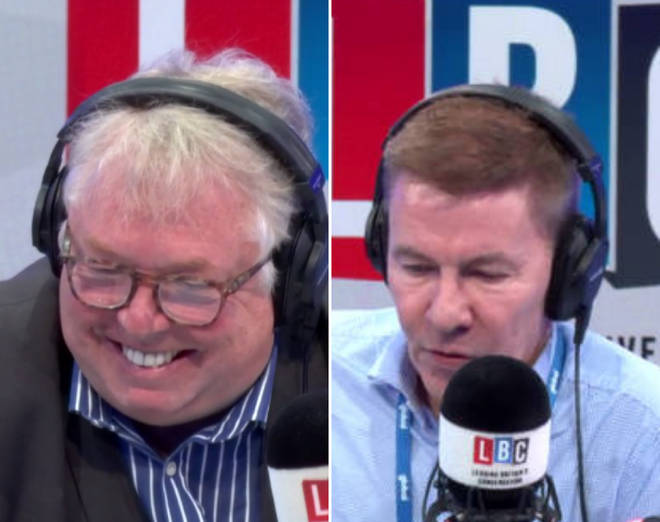 "She'll arrive, there will be traditional banging of fists on the desk. She'll make a speech. You know it will be almost certainly hopeless, because she's more wooden than the desk their banging their hands on.
"There will be lots of chants of 'hear, hear'. Lots of loyal interventions. There will be one or two MPs who will be very critical of her Brexit plan.
"At the end of it, she'll probably be given a standing ovation and Laura Kuenssberg on the BBC will rush on to the TV and say she's had a great triumph.
"Let me tell you, it's already in the tea leaves. It's done."