Andy Burnham Calls For Brexit Delay To Allow For Deal With The EU
5 September 2018, 08:43
Andy Burnham told LBC that Brexit should be delayed to allow time to agree a trade deal with the European Union.
With Conservative MPs calling the Prime Minister's Chequers Agreement "dead", the prospect of leaving the EU without a deal has increased.
The Mayor of Manchester warned against a no-deal Brexit and insisted everything needs to be done to avoid "falling off a cliff".
Speaking to Nick Ferrari, Mr Burnham said: "No deal would be a disaster for Greater Manchester. There's no talking up of it that can be done to take away my fears.
"It's not just a disaster for our economy, which the government says will suffer a double-digit hit, it would also be a disaster for our public services. The Greater Manchester Police were saying to be yesterday that they have no idea how no-deal would work, how they would co-operate with other police forces.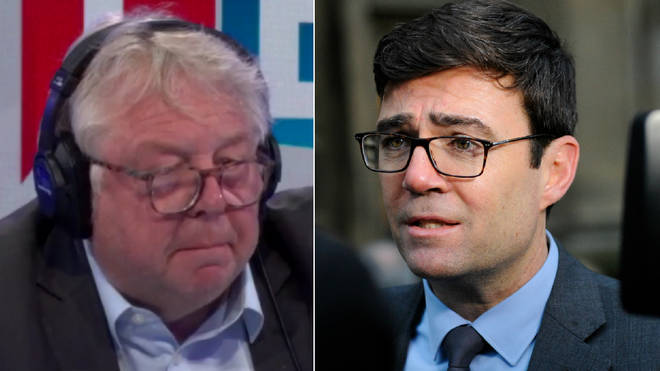 "We can't, as a country, fall over the cliff edge of the European Union without knowing how our public services are to be run, how our businesses will continue.
"I've always said, let's have a Brexit deal that respects the referendum. That means a deal that maximises our links with Europe in respects to business and trade, but at the same time, allows the UK government space to reflect what people voted for, particularly around freedom of movement and immigration.
"But it's becoming clear that Parliament cannot unite around a plan and in those circumstances, I am saying it's about time to see if we can extend Article 50.
"Because getting to the cliff edge of leaving without a deal with damage people's lives."