"What Do They Want? Best Of Three?": Tory MP Rubbishes Second Referendum
27 February 2017, 09:24 | Updated: 27 February 2017, 09:52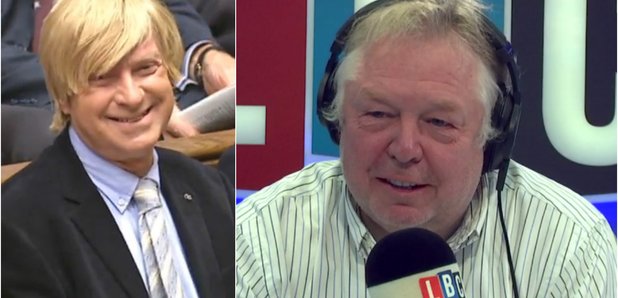 As a Conservative peer told Nick Ferrari she wants a second EU referendum, Tory MP Michael Fabricant rubbished her suggestion.
Baroness Wheatcroft said the public deserve to have a vote on the deal that Theresa May gets with the EU to leave.
But Mr Fabricant laughed off the suggestion, saying she just wanted to vote until it went the way they wanted.
Baroness Wheatcroft todl Nick Ferrari: "There should be a vote, put to the people, a referendum on the terms. That's not defying the will of the people, that's actually asking what is the will of the people."
But Mr Fabricant retorted: "I think what Patience is saying is she didn't like the first result, so she wants, as she says, another referendum.
"Perhaps we have the best the three? That's absolute nonsense.
"The Prime Minister David Cameron made it absolutely clear this was a one-off referendum, the people would decide and that is that.
"He also made it absolutely clear that if Britain was going to be in a position to negotiate with other countries, trade treaties which of course is what is going on at the moment, we would have to leave what's called the Single Market or the Internal Market.
"So you know, the decision has been made and you've got Patience Wheatcroft now saying she wants another referendum. We can see where they're all coming from. They're hoping that we won't leave the European Union. Well that decision has been made."