Boy In A Dress Is "Not A Problem", Says Archbishop Of Canterbury
21 September 2017, 10:36 | Updated: 28 September 2017, 10:31
The Archbishop of Canterbury says that he does not have a problem with a boy wearing a dress.
A family is preparing to sue their sons' Church of England school after boys were allowed to come to class wearing dresses, saying it is against their faith.
In an exclusive phone-in with Imam Qari Asim, the Most Reverend Justin Welby admitted he found this case difficult - he had his head in his hands as the question was being asked - but urged discussions rather than legal action.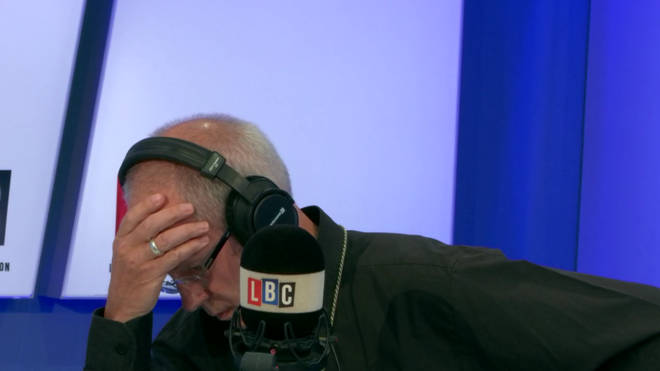 He told Nick Ferrari: "I would say to them, I don't think that's a problem.
"The other family are making up their own minds. The other child is making up their own mind.
"Talk to your child. Help them to understand. Help them to see what's going on and to be faithful to their own convictions."