Brexit Secretary Reveals "Ultimate Win" For UK In EU Negotiations
26 November 2018, 09:51 | Updated: 26 November 2018, 10:01
The new Brexit Secretary has insisted that the UK has made some "concrete" wins from the EU after Theresa May's deal was signed off by leaders in Brussels on Sunday.
Stephen Barclay claimed the Prime Minister's plan, which now needs the approval of British MPs, included "huge amounts for Brexiteers".
Mrs May now has two weeks to sell the controversial withdrawal agreement before a critical showdown in the Commons.
There have been Cabinet resignations and threats to her leadership since the plan was unveiled two weeks ago.
Mr Barclay took on the role of Brexit Secretary after Dominic Raab quit in protest.
Critics, including Mr Raab, say the proposed deal is "worse" than EU membership.
But, his successor, who is also a Brexiteer, denied the claim, telling Nick Ferrari he would have "absolutely" campaigned for this deal if it was an option during the 2016 referendum.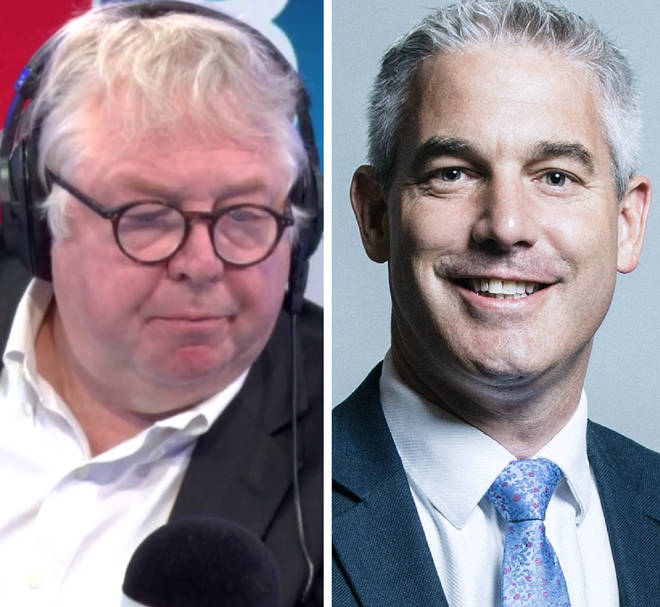 Asked what concession the EU had made during the almost two-year negotiations, the Brexit Secretary replied: "An end to free movement, we can decide on a skills basis what our economy needs - that is a big win for the UK.
"Being an independent coastal state like Iceland, we get to decide what access others get.
"These are concrete, deliverable, tangible wins within the negotiations.
"The ultimate win of this was we were told for ages that this was a binary choice between Canada or Norway and actually what we've got is a bespoke deal."