Caller Hangs Up After Furious Row With Nick Ferrari Over Right To Die
10 May 2018, 09:32 | Updated: 10 May 2018, 09:59
This caller hang up on Nick Ferrari after labelling the 104-year-old who is going to an assisted suicide clinic "arrogant" and "a coward".
Jake was furious with Dr David Goodall, who has travelled to a Swiss clinic to end his life, despite not suffering from a terminal illness.
He told Nick Ferrari: "We're in the wake of the sad deaths of Charlie Gard and Alfie Evans and we have to listen about this arrogant 104-year-old.
"You don't get to control your life. You didn't get to control when you came into this realm of consciousness, you don't get to control when you leave it."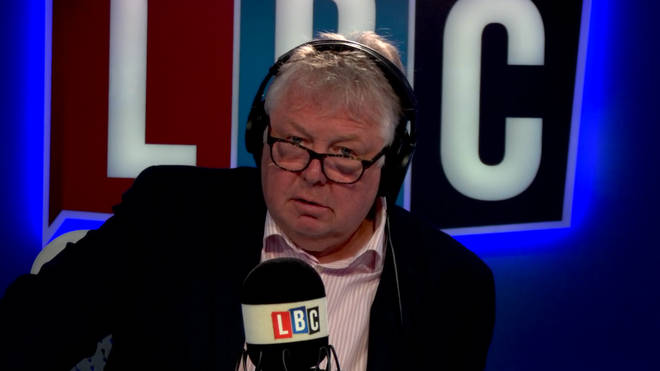 Nick asked if Jake would prefer Dr Goodall to suffer from cancer or multiple scleriosis and the caller responded: "Yes. It's the natural course of things.
"He's a coward."
But when Nick questioned him on why he said that, a furious Jake shouted: "I said a 104-year-old is a coward. Sorry, I've gone too far. How dare I," and he hung up the phone.
Listen to the fiery call at the top of the page.