Caller Tells David Davis: You Have No Idea What's Happening On The Ground
3 September 2018, 09:44 | Updated: 4 September 2018, 14:58
An LBC caller told David Davis that he has no idea how his policies on Brexit are affecting British businesses.
Jason from Sutton phoned in to the former Brexit Secretary and said: "My question is how on earth you can get to where you are without knowing and having a clue what's going on on the ground.
"You talk about a free trade deal with the European Union, Canada+++. Your alternative white paper suggests all these things, that we'll use the European Court of Justice and sometimes we won't.
"You've got no idea what's going on on the ground today. There's no time left, David."
He described a medical supplies company who buy their materials from the EU and asked Mr Davis: "This company cannot buy the products from their European suppliers because the European suppliers don't know what's happening with insurance. They can insure the goods to the border of the channel, but can't insure it to the border."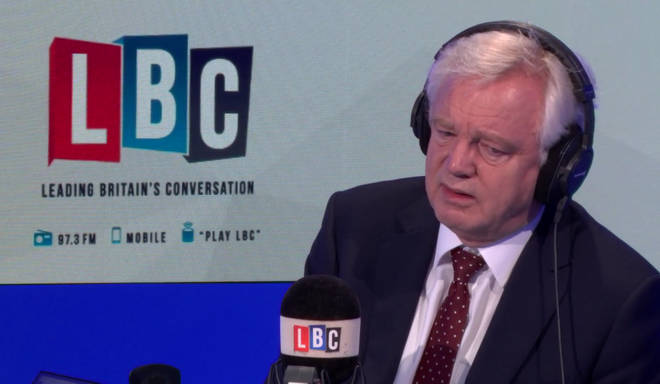 Mr Davis told him: "We had a scare story about medical supplies earlier in the summer on the no-deal outcome.
"I used to be a director of a major international company that traded sugar and other things. I've operated across borders myself. I'm not unused to this stuff.
"That's one of the reasons I don't turn grey when I hear some of the scare stories. And there are a lot of scare stories."