Campaigner Tells Nick Ferrari "Black People Can't Be Racist"
31 July 2017, 12:40 | Updated: 31 July 2017, 12:41
This is the moment Nick Ferrari challenged a rights campaigner who told him it was not possible for black people to be racist.
The remark came as police began an investigation into the head of an equality group at Cambridge University - who claimed "all white people are racist" on social media.
The remarks, posted from the account of Jason Osamade Okundaye of the Black and Minority Ethnic Society, were in response to the protests in east London over the weekend.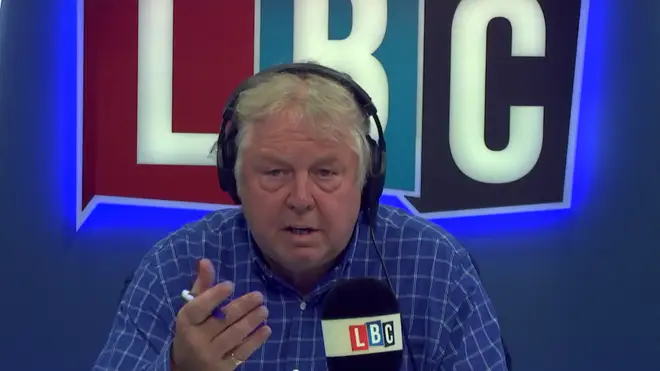 Read more: Teen charged with attacking police after protest over Rashan Charles' death
Demonstrators clashed with police in Dalston following the death of Rashan Charles, an area one of Mr Okundaye's tweets claimed had been "colonised" by white people.
This left Nick to quiz equality activist and broadcasting editor of BlackOut UK, Rob Berkeley, whether it was possible for black people to be racist...
"I don't think so," Mr Berkeley responded as he argued "we live in a racist society".
Asked to justify the controversial statement, the guest continued: "Racism operates and perpetuates in housing, in criminal justice systems, in education and in employment."
But, Nick was quick to challenge that point of view, firing back: "You're aware there are a raft of laws, quite rightly, covering all the areas you just mentioned?
"Where if any prejudice is displayed, quite rightly, you'll fall the wrong side of criminal prosecution."
Watch Mr Berkeley's response above.