Can You Get Served At Harrods In Your Pyjamas?
9 January 2017, 09:35 | Updated: 9 January 2017, 09:41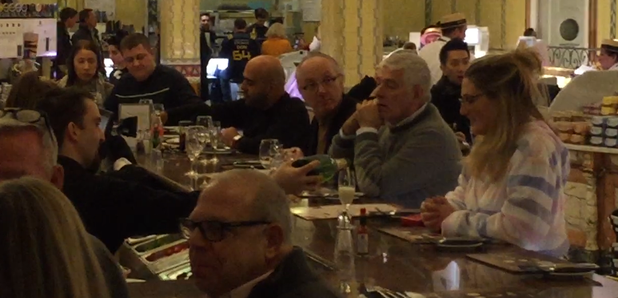 Last week, there was uproar on social media after two women were seen shopping in their dressing gowns. So could you get served in other places in your PJs?
- Is There Anything Wrong With Shopping In Your Pyjamas?
Nick Ferrari sent LBC reporter Charlotte Wright out in her pyjamas to go out around London to see if she could get served.
And it was a positive response. Even in posh department store Harrods, Charlotte ordered a glass of champagne with no problems.
Of the four places she visited, the only one that wouldn't let her in was the restaurant at The Ritz. Tesco and Waitrose had no problems.
Tesco have instructed their staff to use common sense to deal with inappropriately dressed shoppers in their stores. A spokesperson said: "We do not have a formal dress code in our stores and colleagues use their common sense and discretion when speaking to customers about this issue."