A Gender-Neutral Census Is Ridiculous, Fumes Ferrari
9 October 2017, 09:00 | Updated: 9 October 2017, 09:25
Nick Ferrari said that knowing gender in the census is vital as he blasted the decision to make it a voluntary question in the upcoming census.
The Office for National Statistics is considering making the gender question voluntary in the 2021 national survey.
Nick got into trouble for refusing to give his religion in the 2001 census, but insists that it's really important that the government knows how many men and women are in the UK.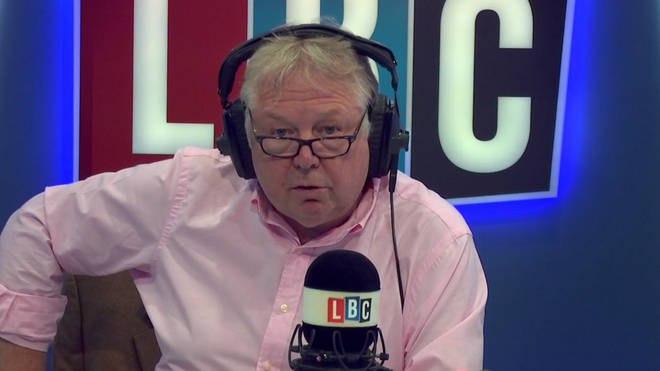 Speaking on his LBC show, he said: "It says it's 'for the benefit of into sex and non-binary people'. Really? How that benefit them?
"A census helps local authorities and indeed central government plan for roads and railways and influence policy at both local and national level. They can point to the census."
Despite this, Nick refused to fill his out in 2001 in a protest over being forced to say what his religion is - a campaign he succeeded in 10 years later.
"Famously I got into a bit of trouble when I refused to fill in the one that asked my faith. Nothing to do with you. Absolutely nothing to do with you. Nothing to do with you whatsoever.
"But I would have thought the gender is probably the most important thing."