Chancellor Rejects Claim That Stamp Duty Cut Will Lead To House Price Rise
23 November 2017, 09:30 | Updated: 23 November 2017, 10:05
Philip Hammond has told LBC that the Office of Budgetary Responsibility are wrong to say that house prices will rise following his announcement on stamp duty.
The OBR criticised the move to cut stamp duty for first-time buyers, saying it could lead to property prices going up.
But speaking to Nick Ferrari, Mr Hammond insisted it would help 1million people buy their first home.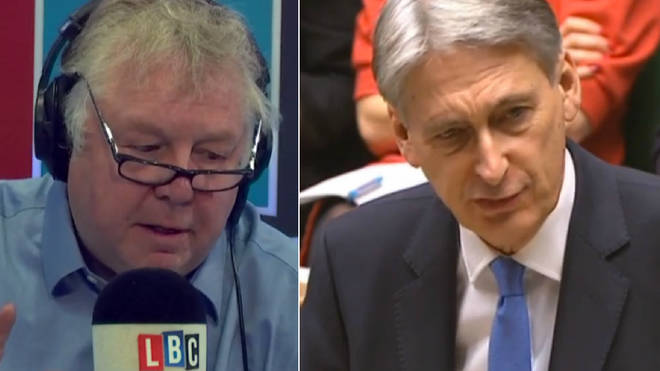 Mr Hammond said: "The work the OBR did was very narrow: what would happen if you reduced stamp duty, but didn't do anything else? It says what would happen is a very small rise - 0.3% in house prices. But that isn't what we're doing.
"We're putting in a big package to stimulate house building to increase the number of homes being built. So we do not believe that it will have this effect on house prices.
"What we're delivering here is a tax cut for a million first-time buyers over the remainder of this parliament."