David Davis Hits Out A "Mad" Decision To Silence Big Ben For Four Years
15 August 2017, 10:21 | Updated: 22 August 2017, 09:54
David Davis says it is "mad" that Big Ben will be closed for four years for renovation work, telling the contractors to "just get on with it".
The famous bell will fall silent on Monday at noon until 2021 while they refurbish the Elizabeth Tower.
And the Brexit Secretary said he simply couldn't understand what is taking them so long.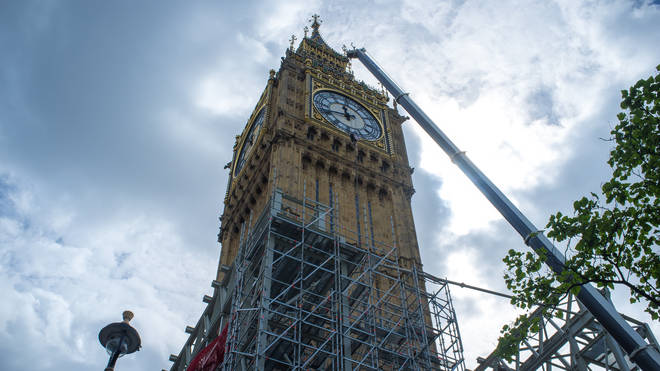 Nick Ferrari said to Mr Davis: "It took us 11 months to liberate Europe. It takes us four years to repair Big Ben. Why?"
The response: "Oh, it's mad. I've been out of government for a few years and I'd forgotten how long it takes to get the approvals for this and the approvals for that.
"There's a rude phrase, which I will shorten: Just get on with it. When I was in business, it was my standard line. Just do it. Don't faff.
"I haven't seen the details, but I can't understand why. There's hardly a health and safety argument in replacing a bell. Maybe it's to do with all the trouble in the £3billion they want to spend on parliament - also an interesting problem."