Nick Ferrari Grills David Davis Over His "Old White Men" Press Conference
22 November 2018, 09:44 | Updated: 22 November 2018, 10:10
This is what happened when Nick Ferrari challenged David Davis over his press conference featuring seven old white men.
The former Brexit Secretary hosted the Global Britain event on Tuesday along with Jacob Rees-Mogg and Peter Lilley. The seven men had a combined age of 458.
That led to comparisons with Dad's Army as the ERG attempt to unseat Theresa May fell flat as they failed to get the requisite 48 letters of no confidence in Theresa May.
Nick told Mr Davis: "It didn't go well, that Dud's Army presentation, did it?
"If you accept that it's young people who find this a little frustrating, I've added the ages up of your little panel. 458 is the cumulative age of the seven men.
"You're seeking to persuade young people who are frightened about their future, seven slightly-over-middle-aged men lecturing this country - and you're one of them. What the hell possessed you to do that?"
But Mr Davis responded: "Well, there's quite a lot of old white men around the place."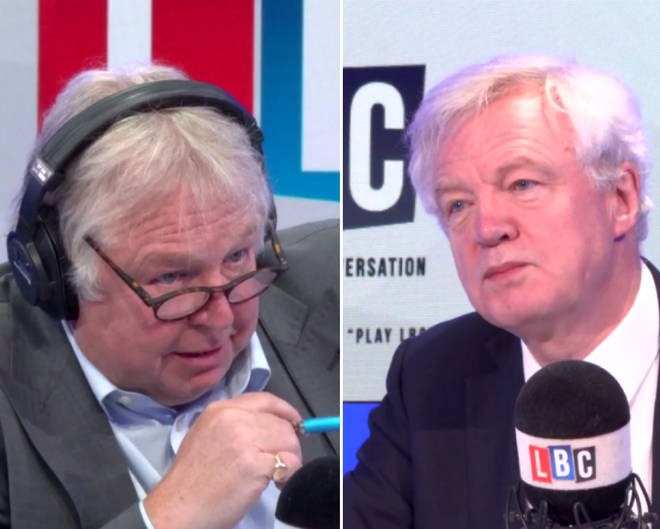 Nick blasted: "But that's everything that people who seek to remain hate about the Brexit team. It's all old white men."
The former Brexit Secretary insisted that experience was important, adding: "I've had quite a lot of years of my life, trading across borders, whether it's across the European borders with Tate and Lyle or across the Canadian borders when I worked for Redpath Labatt, so I know a bit about it.
"I'm afraid I will not apologise for experience."