This Debate On Ireland's Abortion Referendum Got Very Heated
25 May 2018, 10:17 | Updated: 25 May 2018, 10:22
When Nick Ferrari held a debate on Ireland's historic abortion referendum, things got very heated.
Nick was joined by Mara Clarke, the founder of the Abortion Support Network, and Laoise Ní Dhubhrosa, a spokesperson for London Irish United For Life.
It comes as Irish people will vote on reforming the eighth amendment of the constitution, which only allows terminations where a mother's life is in danger.
And the two guests went head-to-head as they discussed what the abortion law should be.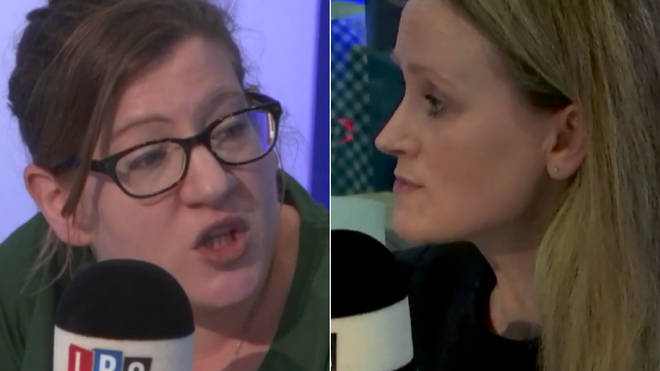 Laoise said: "The other side in Ireland believe in the concept of abortion as early as possible and as late as necessary, in all circumstances. They wouldn't agree to any ethical or legal restrictions on abortion.
"For example, at the minute, they are trying to fully decriminalise abortion in the UK, which means that abortion would become like any other medical procedure with no criminal sanctions attached to it. It's like going and having a tooth pulled."
Mara responded: "She keeps talking about England's abortion law as a bad thing. Yet by having no law in Ireland, having it criminalised in Ireland, Irish women are subject to England's abortion law.
"If you want a better abortion law for Ireland, make one.
"Today, Irish people have the option to either decide to take care of women themselves or to continue to ship their women to England."
But Laoise insisted: "Well, how come the UK has a worse maternal mortality rate than Ireland.
"More women die in the UK in pregnancy than Ireland."