Denying Brexit Would Be Dangerous, Says Liam Fox
30 November 2018, 09:36
Liam Fox warned that stopping Brexit would be the most dangerous outcome possible for Britain.
The International Trade Secretary warned Brexiteers that voting against the Prime Minister's EU Withdrawal deal would increase the chance of remaining in the EU.
And he warned how destabilising stopping Brexit would be for the country.
After Nick Ferrari told him Mrs May's deal is dead, Dr Fox responded: "MPs will have to make up their own minds.
"The alternatives to this may well be that we leave without an agreement and people will have to make their own judgements from the information put in front of them as to what that might mean.
"For me, the biggest risk is that, in a parliament where the government does not have a majority and where there is a natural majority for Remain, that this may give an impetus for those who want to remain in a Customs Union or remain in the Single Market to bind the government by legislation.
"For me, the denial of Brexit itself would be the most dangerous outcome.
"Not only because it would be bad for Britain's future, but I think it would destabilise the political system in this country itself."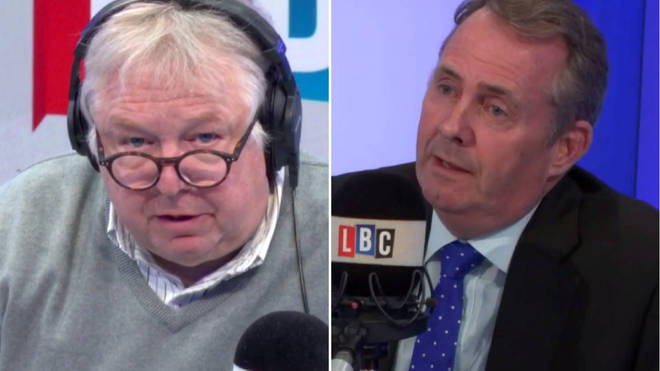 Despite backing the deal, Dr Fox insists that the Mrs May could battle on even if she loses the vote on 11th December.
After Nick insisted she'd have to go, Dr Fox added: "I don't agree with that, I think the Prime Minister will continue."