Driverless Lorries: This Is How They Will Work
25 August 2017, 09:06 | Updated: 25 August 2017, 12:22
Self-driving lorries are to appear on motorways in England next year after the government announced £8million of funding for trials.
Up to three HGVs will travel in convoy using wireless technology.
That led Nick Ferrari to ask the simple question: "If you've got a bloke or woman in the cab, why are we doing this?"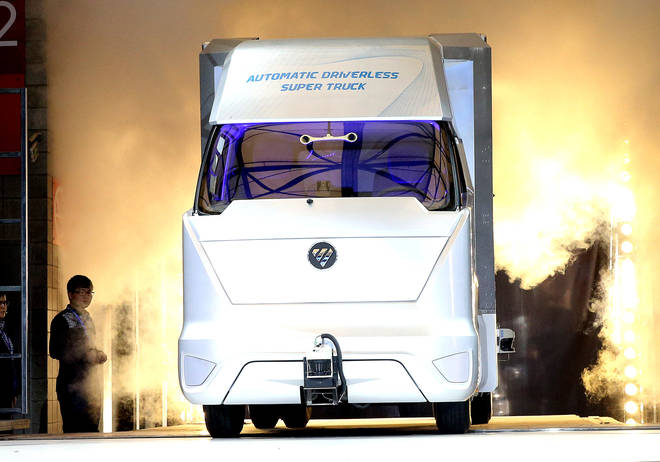 Neil Greig from the Institute of Advanced Motorists has told LBC he can see pros and cons.
He said: "We certainly agree that you have to try it in the real world to find the answer to all these questions. But we do have concerns.
"What you are doing is creating a very long, long truck, controlled by one person.
"And that makes it difficult for drivers and motorcyclists to access the slip road, to get past that video, to see road signs."
Three lorries drive in convoy, all being controlled by the driver in the front cab. A driver will be in the cab of each vehicle, ready to take over if there are any problems.
The technology to do it is similar to that in many cars at the moment which have lane-keeping assist.
Mr Greig continued: "Every truck in the UK now has 'City Breaking' - autonomous breaking, that will brake the truck when it gets too close to the vehicle in front.
"Trucks have lidar, radar, cameras - it's joining all that together. They know where they are compared with other vehicles.
"That's not been used up to now due to concerns over hacking, but it's opening it up to that to allow three trucks to go together at the same time."