EU Are Getting Cross With UK Haggling Over Brexit, David Davis Reveals
15 August 2017, 12:17 | Updated: 22 August 2017, 09:54
David Davis told LBC that the EU are getting cross with Britain's negotiating method during Brexit discussions.
The Brexit Secretary revealed that Michel Barnier, the EU's chief Brexit negotiator, is cross with their haggling over the divorce bill for leaving.
When Nick Ferrari asked Britain will pay the divorce bill, Mr Davis responded with a sigh: "We're going to have a long haggle.
"What we have said is that we will meet our international obligations.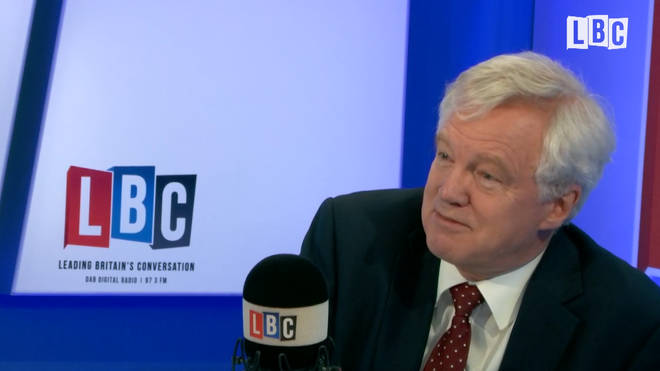 "This is the hard part of what's going on at the moment. Michel's getting quite cross with us of course, saying 'You should make your proposal'.
"No no, Michel. We want to go through, line-by-line, what you're asking for and say 'Where's the legal basis for this'. That's the way it's going to work.
"It's going to be quite tough and difficult, but we aren't going to be ending up paying the £10billion a year that we're paying now. We're going to sort it out."