EU Campaigner Explains Why No Brexit Deal Can Fix Irish Border Issue
15 October 2018, 07:57 | Updated: 15 October 2018, 10:33
A leading anti-Brexit campaigner has warned that none of the Brexit options can work with the Northern Irish border.
- The Northern Ireland Border: Why is it causing a Brexit headache?
The Good Friday Agreement, which brought to an end 30 years of troubles in Belfast, stipulates that the customs arrangements must be the same in both Northern Ireland and the Republic of Ireland.
Last-minute talks between Brexit Secretary Dominic Raab and EU negotiator Michel Barnier failed to find a solution yesterday.
And speaking to Nick Ferrari, Femi Oluwole of campaign group Our Future Our Choice warned that the Brexit options now are either breaking the Good Friday Agreement or breaking up the UK.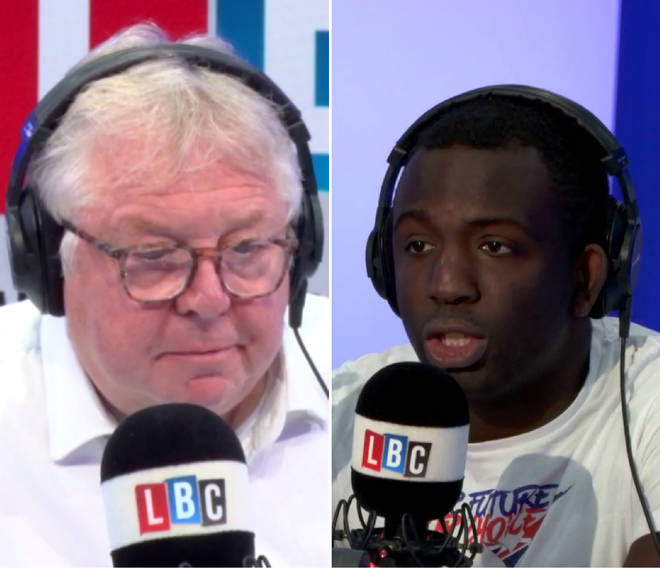 He said: "There is no way we can get this deal. That's the upshot of it.
"In order to avoid a hard border, you need to ensure you have the same laws on either side of the Irish border so you don't need to keep doing checks.
"That leaves you with two options: you can either have Northern Ireland on its own staying in the Single Market, but if that happens, it means that Northern Ireland would have no control over its laws as it would have given up its say in the European Parliament. And the irony of that is that the Republic of Ireland would have retained its say over the laws of Northern Ireland. That is the worst thing you could possibly do given the tensions that exist.
"The other option is to let the whole of the UK stay in the EU, in which case what was the point of Brexit as we've now given up control of our laws and people asked for more control.
"That's why we're not going to get a deal that both respects the Good Friday Agreement and the wishes of Brexit voters.
"That means we're looking at No Deal and I don't think that's what people voted for in 2016."