Ex-SAS Man Gives Survival Tips On What To Do In Event Of Terror Attack
18 September 2018, 16:43
A former SAS soldier has told listeners the four things they should do in the unlikely event of being caught up in a terror attack.
Trooper Phil Campion was speaking in response to an MP who is urging the public to "step forward" during terrorist atrocities.
Hero Tobias Ellwood ran towards gunfire in a bid to save PC Keith Palmer during the Westminster attack last year.
He's told an inquest people should not be reliant on security services to protect them.
So what is the advice of ex-SAS Campion?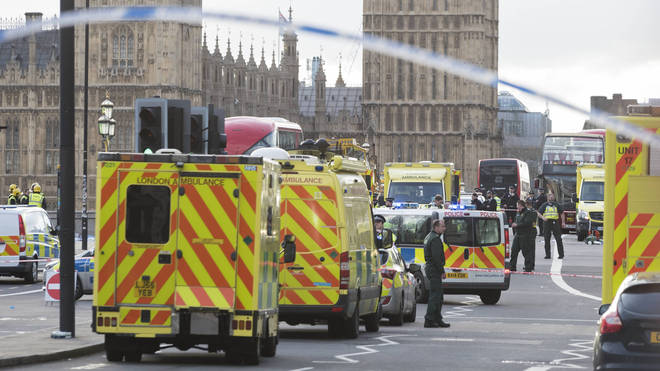 - Step one: Take some form cover
- Step two: Move out of the way
- Step three: Assess the situation
- Step four: Act accordingly
Official government advice is to "run, hide, tell" - but Campion believes that'll leave you "trapped, terrified and trampled on".
"That helps nobody," he added, "That gets people injured and gets people not even in the event drawn in.
"Unless you're very well trained you could be running into the situation without knowing - so the first thing to tell somebody is run is absolutely insane."
Meanwhile an inquest has been told that terrorist Khalid Masood's rented 4x4 was as "lethal as a knife or a gun" when he ploughed into pedestrians on Westminster Bridge.
Kurt Cochran, 54, Leslie Rhodes, 75, Aysha Frade, 44, and Andreea Cristea, 31, were killed after being hit by the Hyundai Tucson being driven by Masood, 52, in just 30 seconds.
Consultant pathologist Ashley Fegan-Earl described the range of serious injuries suffered after the vehicle was deliberately used as a weapon, adding: "It is as lethal as a knife or a gun."