Nick Ferrari Grills Climate Change Protester Blocking Roads In London
21 November 2018, 10:30 | Updated: 21 November 2018, 10:45
Nick Ferrari told a climate change protester that people aren't angry with the government because of his protest - they're angry at him.
Extinction Rebellion activists blocked a series of roads in the capital this morning to demand the government takes action on climate change - standing in the road for seven minutes at a time.
It follows Saturday's protest when they blocked five bridges in London, stopping emergency vehicles getting out to calls.
Nick spoke to campaigner Ben while he was standing in the middle of Vauxhall Bridge, blocking traffic from crossing the river.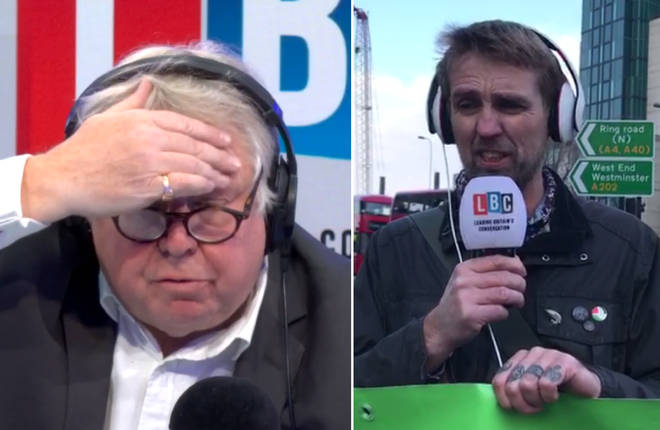 Ben said: "If there's enough anger through the public and the public get behind us..."
But Nick told him: "The anger is directed at you, Ben, not the government."
The activist insisted: "I can handle that anger. But on the other hand, I'm doing something. I'm doing something for my children. I'm doing something for your children."
Watch the fiery interview at the top of the page.