Nick Lost For Words As Hopkins Backs Trump
20 January 2016, 08:12 | Updated: 1 September 2016, 17:21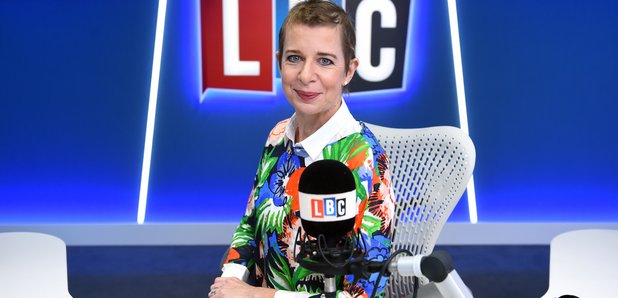 Nick Ferrari was left lost for words after Katie Hopkins backed Donald Trump's controversial proposal to ban Muslims from entering the US.
The columnist told LBC that she was excited by the popularity of Mr Trump's presidential campaign, which increased following Sarah Palin's backing.
And she said she was embarrassed by parliament spending four hours debating whether or not to ban him from the country.
But when Nick asked is Ms Hopkins backed the "farcical" policy, she left him lost for words.
She said: "It was a temporary ban in the light of 16 people being gunned down. I think in a vacuum of anybody doing anything - Obama finally wiggling out later saying 'Muslims are quite good at sports', I think they needed someone to stand there and be bold and that's what Donald did.
"I think it wouldn't hurt for everybody to have a temporary ban while we work out what the hell is going on given that we've got people blowing themselves up in suicide jackets."
As Nick is left bemused by her comments, Katie says: "Nicholas do not shake your head at the Hopkins."