Ferrari Slates Jeremy Hunt For Spending OUR Money On £44k Bathroom
14 August 2017, 08:56 | Updated: 22 August 2017, 09:55
Nick Ferrari laid into Jeremy Hunt for spending £44,000 on a bathroom in his offices.
The Sun reported that Mr Hunt had the luxury designer loo put in his office so that he could freshen up after cycling to work.
The Health Secretary denied it was for him, saying the bathroom was for everyone in his department.
But Nick insists that simply doesn't matter. It was £44,000 of our money he spent and there is no reason to spend over the odds on lava-tiling and automatic lighting systems. And this at a time when Mr Hunt is demanding the NHS makes £22billion 'efficiency savings'.
Speaking on his LBC show, Nick said: "Seriously, if this was a private company, I don't give a damn. Spend as much money as you like. If you're making the money, you can have whatever you like.
"You can have water features, you can have staff, you can have Thai masseuses waiting to look after cyclists and when they come in. I don't care.
"But this is our money.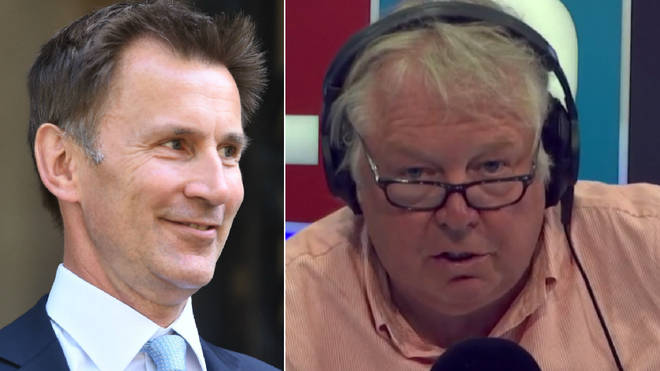 "And what is not being disputed is that this bathroom, whether it is used solely by Jeremy Hunt, whether he ordered it, whether a half the team a Tour de France can get in there, it's forty four thousand bloody quid, which is ridiculous.
"Why do we need to design a toilet, wash basin, vanity unit and shower? Why do we need lighting, this is lighting system that has cost another £11,000. £10,000-worth of plumbing. What the hell is going on there? £44,000!"