Nick Ferrari's Heated Clash With Guardian Journalist
14 June 2016, 08:50 | Updated: 25 August 2016, 14:54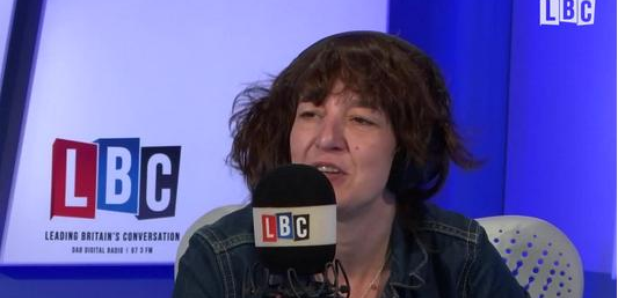 Nick Ferrari was involved in a heated row with Guardian journalist Zoë Williams over Donald Trump's reaction to the Orlando shooting.
The Republican Presumptive candidate said he will suspend immigration from any country with a history of terrorism if he is elected president.
Reviewing the newspapers on Nick's Breakfast show on LBC, Ms Williams said: "Trump's reaction has been very very frightening. The whole thing has been parlayed into a racist narrative.
"This shooter was clearly violent and deranged."
Nick stated: "But the FBI have said he was inspired by Isis. Not organised by, but inspired by Isis."
Zoë insisted: "Literally anybody who wants to shoot a load of people can say they've been inspired by IS.
"He was a regular at the club. This is nothing to do with IS. This is to do with his own personal demons and him shooting a load of people."
Nick asked her: "So the fact that Obama can't even bring himself to say the words Islamic terrorism or Radical islamism is fine by you?"
To which Zoë responded: "I just think it's really idiotic to buy into somebody's completely specious narrative. I would say this guy is pretending to be affiliated to IS."
That led Nick to say: "So you know more than the FBI? Wow, the Guardian is a powerful organ."