Former Met Commissioner Highlights Challenges Of Fighting Terrorism
6 December 2017, 08:01
Former Metropolitan Police Commissioner Lord Ian Blair says "something will always get through" as security services have a huge number of "people of interest" to monitor.
Lord Blair, who was Head of the Met during the 7/7 London terror attacks, was speaking to LBC after an official report into the performance of police and MI5 found the Manchester Arena attack 'might' have been avoided.
The report's author David Anderson QC - says if the information had been handled differently - there could have been a different outcome.
Lord Blair told Nick that MI5 and the MET have 3,000 people of interest and another 20,000 who have been people of interest. He spoke about the challenge of surveillance and said "something will always get through".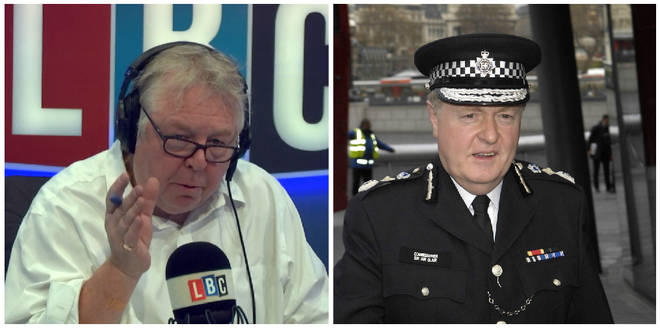 David Anderson QC, said it was conceivable Salman Abedi's attack, which killed 22 people, could have been avoided had "cards fallen differently".
Lord Blair said this is the truth but when you look at the 22 successful anti-terror police operations the cards may have fallen right.